"Wee Britain," the British-themed section of Orange County, CA, as seen in Arrested Development, may not technically exist, but why can't we make up our own version? Orange County has plenty of British things going on, which you can now find in one place below:
1. The Olde Ship British Pub & Restaurant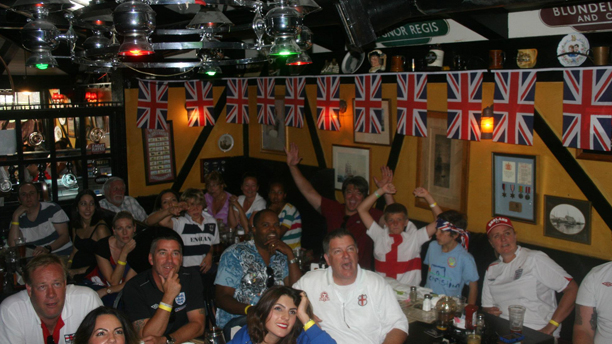 The Olde Ship is all about getting people together, with its website wallpapered with welcoming quotes like "The function of the pub is company, human nearness, … snugness not smugness" and "You'll be a stranger here only once." The British-owned-and-operated restaurant has over 20 beers on tap including favorites like Guinness, Bass, Boddingtons, Abbott Ale, Fuller's London Pride and Old Speckled Hen. The Olde Ship has two Orange County restaurants located in Santa Ana and Fullerton, serving dishes like beef Wellington, pasties, Scottish bridie and steak and kidney pie.
2. Union Jack Fish & Chips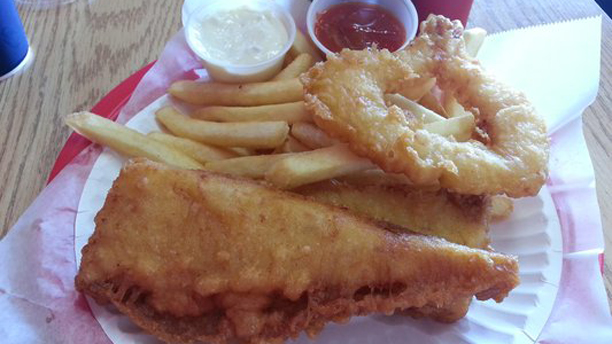 Union Jack Fish & Chips, located at 17916 Magnolia St in Fountain Valley, is the place to go for old style, authentic fish and chips. The walk-up and order counter makes things quick and convenient. A wall of shelves is dedicated to British groceries you may not be able to find elsewhere. You can check out reviews from customers here.
3. The British and Dominion Social Club
Based out of Garden Grove, The British and Dominion Social Club, established in 1963, has formal get-togethers every week. The calendar is booked through 2015. The thing is, those are the planned events, but some members meet more regularly with their unofficial mission reading: "The focal point of the club is the pub where members and their guests meet daily to socialize after work or play." If you'd like to find out more about events, or peruse their British goods shop, you can become a member here. By the way, non-Brits are 100 percent welcome.
4. The Tea Room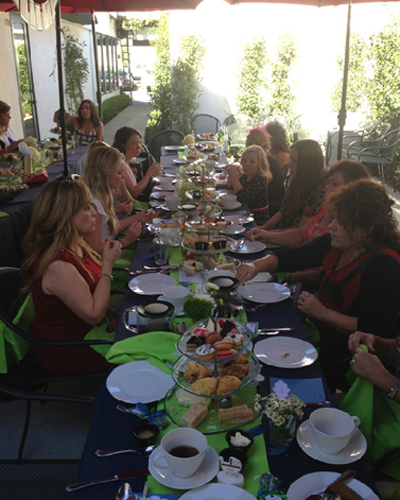 When entering The Tea Room, located at 1703 Westcliff Drive in Newport Beach, you'll be greeted by a "crisp English accent." You have the choice of sitting indoor in their posh, modern dining room or in the English rose courtyard garden. While the menu is on the traditional side, the shop's website address is www.50shadesofearlygrey.com. You can draw your own conclusions, but we have a sneaking feeling the shop owner has a good sense of humor.
5. Southern California MG Club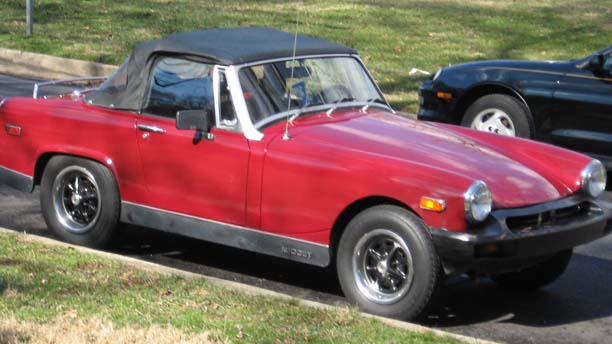 The Southern California MG Club has been celebrating British cars for close to 40 years. The group gets together every third Thursday of the month, meeting up in Newport Beach at Mutt Lynch's, located at 2300 West Oceanfront. The MG enthusiasts park, enjoy a bite, catch up and ultimately talk cars. In addition to regularly occurring events, the group has drives, rallies and meetups throughout the year. You can check out the list of upcoming events here.
6. Scottish Fest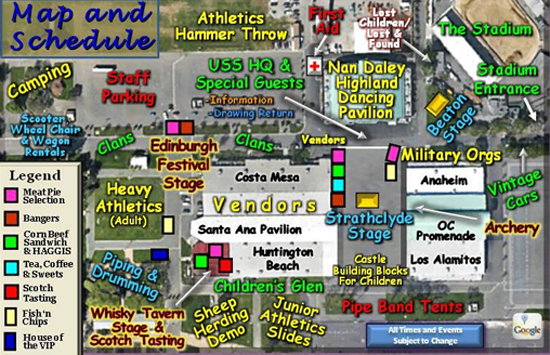 Orange County's Annual Scottish Fest takes place at the Orange County Fair Grounds over Memorial Day Weekend. Scottish Fest is organized, sponsored and run by the United Scottish Society of Southern California, a local 501c(3) non-profit organization. The two-day festival consists of traditional dancing, music, heavy athletics, food and more.
7. Orange County Cricket Association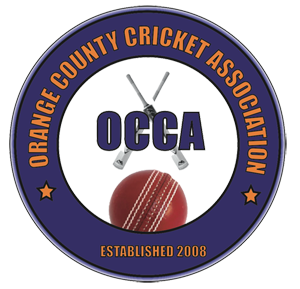 The Orange County Cricket Association is the place to go to find out anything and everything about the game of cricket in Orange County. The website has mega information on the different clubs, facilities, events, news and more.
8. Shakespeare Orange County
The Shakespeare Orange County professional theater group performs at the Garden Grove Amphitheatre, located at 12762 Main St. in Garden Grove. The 2014 season includes A Midsummer Night's Dream, A Midsummer Saturday Night's Fever Dream and Romeo and Juliet. In addition to performances, the group offers education and workshops.
9. Orange County Blues
Orange County just announced its new professional soccer team Orange County Blues in February 2014. The team competes in the United Soccer League Pro division, with their home games at Irvine's Anteater Stadium. The team's slogan is "Orange County's Very Own." The Blues competed in their first match on April 15, which you can watch in its entirety in the above video. Scotland's Ryan O'Leary (defender) and Allan Russell (forward) add some Celtic flair to the mostly American team.
10. London Pub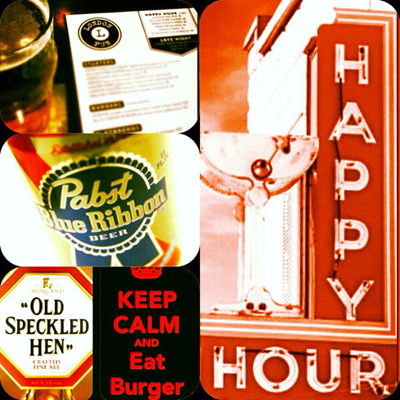 The London Pub, located at 512 W. 19th Street in Costa Mesa, offers the best of both worlds with American tomfoolery balanced out with a British sensibility. The menu includes hybrid dishes like London nachos, traditional British fare like fish and chips, and flat out American offerings like sun-dried tomato flatbread. The bar has a nice selection of drafts, including Wells Bombardier, Boddingtons, Old Speckled Hen and Double Chocolate Stout, all coming from England. The pub is keen on soccer, airing the English Premier League.
Can we get away with calling this "Wee Britain" of Orange County?
See More: 
10 British Things About Bergen County, NJ
10 British Things About U.S. Cities
10 British Things About Your U.S. City
Read More
Filed Under: