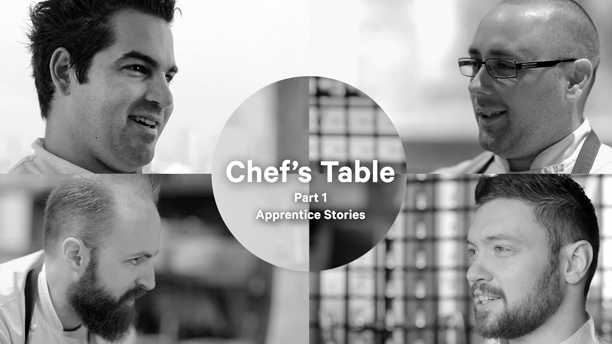 The road to becoming a top chef at a hot London restaurant is paved with hard work, kitchen cock-ups and lots of weird food.
Those are the takeaways from a couple of amusing and enlightening videos recently posted on Crane.tv, an online lifestyle, arts and culture site.
High profile London chefs such as Claudio Cardosa of SushiSamba, Claude Bosi of Hibiscus, Sanjay Dwivedi of Coya, Anthony Garlando of Aqua Shard and more tell tales about their early gastronomic gaffes and culinary accidents. These include how one set himself on fire, how another inadvertently tossed out a fortune's worth of truffles and how a third grated a huge hunk of butter, thinking that it was excessively oily cheddar cheese.
Take a look:
The kitchen stars also list their guilty food pleasures, which include the Irish-made Tayto brand cheese and onion crisps (potato chips if you're a Yank), Dairylea Dunkers cheese wedges and McDonald's strawberry milk shakes.
Watch the chefs get rhapsodic over their favorite unhealthy foods:
In follow-up installments, available on the Crane site by clicking here, the chefs discuss their favorite foods and the strangest foods that they've ever eaten. The latter include the saliva with which birds build nests, cockroach and scorpion. Or, as Bobby Chinn of the House of Ho puts it, "Everyone says weird stuff tastes like chicken. Rat does not taste like chicken."
What's your worst kitchen accident or the weirdest food you've ever eaten?
Read More
Filed Under: