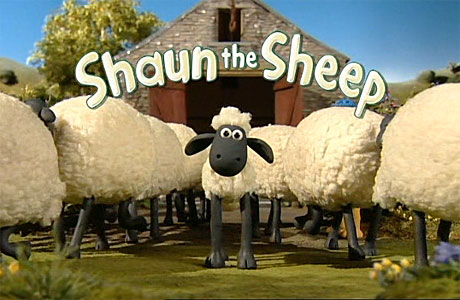 It is all go for British movie adaptations of classic childrens TV shows at the moment. There's a Paddington movie on the way, a Bananaman movie in production and now a teaser trailer has arrived for Aardman Animations' forthcoming Shaun the Sheep movie, and it's very good.
If you've not seen the hit BBC TV series of the same name (or indeed the spin-off comic), you may remember little Shaun from the Wallace and Gromit movie A Close Shave. He's a dickens.
Of course, if you don't even know who Wallace and Gromit are this is all going to be fairly nonsensical, but trust me, this is good stuff.
The actual movie is less about breaking the fourth wall and surprising the audience and more concerned with a plot in which the Farmer—that's the fellow in wellingtons—has become trapped in the Big City, thanks to Shaun being Shaun. The rest of the sheep then flock to his rescue (pun intended).
See more:
Five Great British Children's Filmmakers
WATCH: New Aardman Trailer – 'The Pirates: Band Of Misfits'
Is Paddington Bear The UK's Best Animated Character?
Read More
Filed Under: