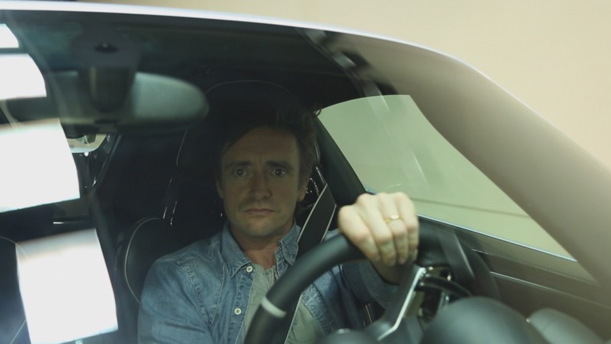 Speaking to the BBC, Top Gear's Richard Hammond says even the hosts are amazed about what they discover as they make the show.
"Top Gear's got bigger and bigger over the years, and it continually surprises us," Hammond said. "We set out to make the best and most entertaining car journey that we could. That's all we set out to do and that's still all we set out to do."
Hammond added: "It's just that it got really big, and it surprises us every day."
The Top Gear presenter says that there are so many car-related stories to look at that he and his co-conspirators will never tire of viewing the automotive world through their unique perspective.
"It's never going to go away, it'll change and evolve as a subject," Hammond said. "For as long as we're allowed, we'll be there to continue to reflect upon it in a meaningful and intellectually driven fashion, whilst messing about."
But there's a serious side to it as well, because the show's travels are a way of seeing the world.
"When we go and we're traveling, we're meeting people as they really are, doing their job for real, living their lives for real. It's a fascinating insight into people's lives."
Case in point: the Burma special. Hammond is still thinking about the trip, he recently told What's On TV.
"It was absolutely staggering," Hammond said of the trip. "What an amazing, amazing journey. It's an incredible place."
"It's been inaccessible for a very long time to a lot of people, and we were very unusual sights. I haven't been anywhere before where I have been such a stranger and that was a real privilege," Hammond said.
But Top Gear's next voyage is always on the Hamster's mind.
"I'd absolutely like to go back to an Arctic environment because I really enjoyed that because it was so physically challenging. I think there's more to explore there," Richard said, adding: "I'd also like to go to Mongolia. I've never been there."
• With all his far-flung travels, Hammond has lots of airports to compare, but this week, he picked his favorite—and it happens to be right here in the U.S.
The Hamster loves Springfield, Missouri's airport, he tweeted:
I've decided Springfield airport, Missouri, is the nicest in the world and all my future flights must start from here. Fact

— Richard Hammond (@RichardHammond) April 17, 2014
"It's nice to have the recognition because we work our butts off," airport spokesman Kent Boyd told the Springfield News-Leader.
• And finally, another indication of just how deeply Top Gear has entered our cultural consciousness. Last week in Liverpool, Stephen Evans, dubbed in the local press as the "Wolf of Old Hall Street," was convicted of running a £4.4 million ($7.4 million) ponzi scheme. Evans had amassed, among other luxuries, a £1.5 million ($2.5 million) collection of ultra high end cars, including Bentleys, Mercedes, a lime-green Lamborghini—and a Porsche 911 for his girlfriend. The judge in the case sentenced Evans to five years and told the convicted con man: 'The cars would do justice to several programs of Top Gear.' (via the Liverpool Echo)
Read More
Filed Under: