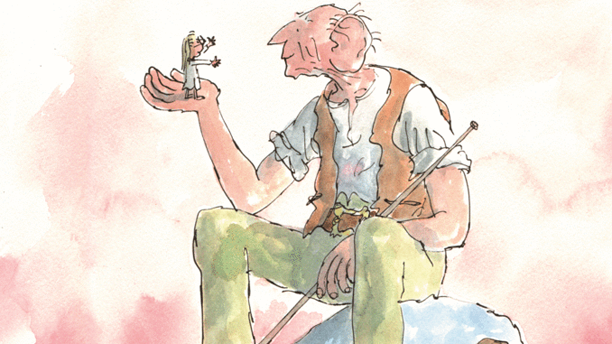 Welsh author Roald Dahl's children's book The BFG, which stands for Big Friendly Giant, is being made into a feature film with Steven Spielberg confirmed to direct, reports BBC News.
The story revolves around a little girl named Sophie who befriends a big-hearted giant. The giant's large ears allow him to hear dreams, which he collects and then blows into children's bedrooms. The other giants aren't so friendly, and like to snack on "human beans."
Spielberg released a statement saying, "The BFG has enchanted families and their children for more than three decades. We are honored that the Roald Dahl estate has entrusted us with this classic story," which appeared on the Roald Dahl website.
Spielberg will be reuniting with E.T. screenwriter Melissa Mathison, working in collaboration to bring The BFG to the big screen.
The BFG is scheduled to hit theaters in 2016, coinciding with the 100th anniversary of Dahl's birthday.
Do you have a favorite Roald Dahl story? 
See More:
10 British Children's Books That Every Older American Kid Should Read
10 British Children's Books That Every Young American Kid Should Read
'Fleming': 10 Famous Brits Who Were Heroes In World War II
Read More
Filed Under: