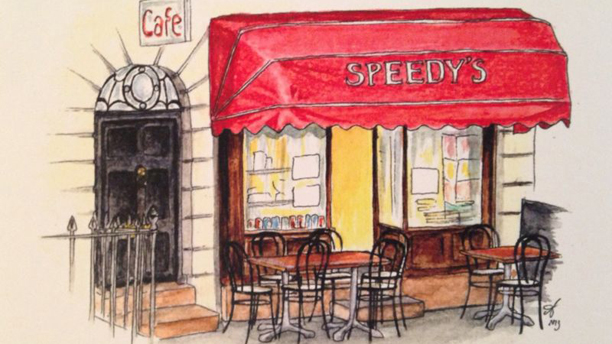 Creating an amazing piece of fan art is like being all dressed up and having nowhere to go; you want people to see it, most of all the people who inspired the work.
Speedy's Café, the actual restaurant where filming takes place for BBC's Sherlock, is offering a space to feature fan artwork.
The restaurant just launched its new website, which includes a blog and gallery. Twitter users are invited to submit their work before the first of the month, using #Speedysfanart. Speedy will choose 15 of its favorite pieces to be "hung" in the gallery, going up on the 13th of that month. The artwork will be on display for the duration of a month and then swapped out with a new batch.
While the new website just launched, Speedy's made the call for artwork a few weeks ago and the first gallery exhibit has already gone up.
Here is a sampling: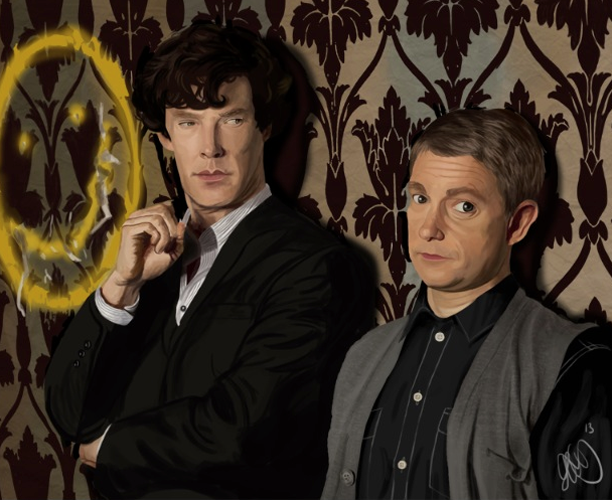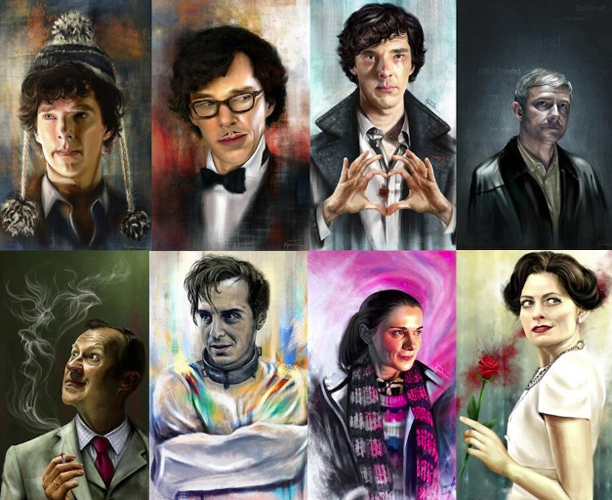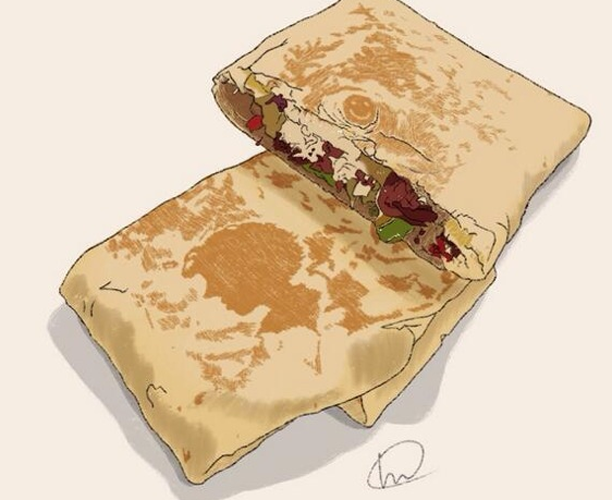 You can see all 15 selections here.
The on-screen restaurant is conveniently located next door to Sherlock's (Benedict Cumberbatch) fictional home at 221B Baker Street. If you'd like to swing by, which many Sherlock fans do, it's actually located at 187 N Gower St. (1 minute walk from Euston Square tube station).
Do you have artwork to submit?
See More:
Brit Binge Watching: Five Sherlock Holmes Adaptations You Can View Online
10 Reasons Why Steven Moffat's 'Sherlock' is the Best
PHOTO: Breakfast with Benedict in Speedy's Cafe
Read More
Filed Under: