We are living in a selfie-soaked culture: Britain's Oxford University Press announced "selfie" as the 2013 word of the year. TIME recently featured an auction where the winner would win a selfie with Sirs Patrick Stewart and Ian McKellen. Benedict Cumberbatch took advantage of the newfangled form of communication, auditioning for August: Osage County with a video selfie. Karen Gillan is benefiting from the trend, having signed on to star in ABC's comedy called Selfie.
Don't get us wrong, we're not complaining. These digital self-portraits are highly entertaining and allow us to view some of our favorite British stars through their own lens.
Let's take a peek at 10 of our favorite Britished up selfies in all their stellarness below:
David Beckham has mastered the selfie.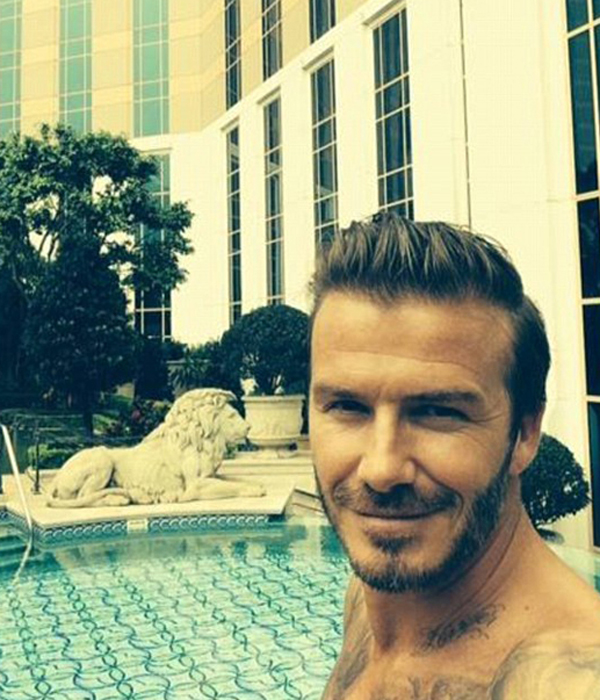 And then there's this David who may need a little more practice.
I've been speaking to @BarackObama about the situation in Ukraine. We are united in condemnation of Russia's actions. pic.twitter.com/7Rk2k8iOIK — David Cameron (@David_Cameron) March 5, 2014
Sir Patrick Stewart takes a friendly dig at PM David Cameron's selfie mishap.
.@robdelaney @David_Cameron @BarackObama I'm now patched in as well. Sorry for the delay. pic.twitter.com/elLQcKcV3w — Patrick Stewart (@SirPatStew) March 5, 2014
Benedict Cumberbatch is doing his own thing, as usual.
Benedict Cumberbatch is here! #AskSmaug pic.twitter.com/sPkPM95okC — The Hobbit (@TheHobbitMovie) December 3, 2013
Oh bless, Martin Freeman took a moment to pose with a fan.
remember when I took a selfie with martin freeman? pic.twitter.com/wohejOpNf5 — morrissey | bio (@stefflockian) March 10, 2014
Michael Fassbender was dubbed the "Selfie King" while in Dublin last week.
Like how??? pic.twitter.com/X5o7ig1CQ1 — Louise (@LouiseKeoghh) April 24, 2014
That's not like James Corden to be shy.
Me and @donaldmc in make up. We're listening to Smith and Burrows and getting excited for Christmas! pic.twitter.com/MzJIh8i7Jq — Jkcorden (@JKCorden) October 22, 2013
We take that back. Corden is not shy and yes, that is Prince.
Here's that Prince & @james_corden selfie that was taken onstage at The Brits tonight… pic.twitter.com/vcx8TgErfM

— TBN (@TheBizzNiz) February 19, 2014
Karen Gillan's three-for-one is a selfie jackpot.
Party plane! pic.twitter.com/QXKQPLiNlq — Karen Gillan (@KarenGillan2) April 27, 2014
Prince William popped up in a selfie with a skittish schoolgirl as seen on BBC News.
What do you think of selfies? Fad or fascinating?
See More:
Joan Collins Repeats the Ellen Oscars Selfie for Britain
Benedict Cumberbatch Auditioned with Selfie Video
'Doctor Who' Star Karen Gillan Scores Lead in ABC Sitcom Pilot, 'Selfie'
Read More
Filed Under: