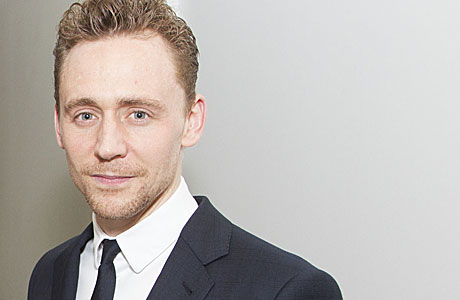 We all know that underneath the snarky, giggly sharpness of Loki lies the refined, intelligent and sensitive actorly brain of Tom Hiddleston. And so it should come as no surprise that he can be moved to tears by the written word.
In a new anthology, with the disarmingly literal title Poems That Make Grown Men Cry, Tom is one of 100 men from a variety of different areas of public life who have been invited to select a poem with a message that is strong enough, and simple enough, to reduce them to tears. Other celebrities include Daniel Radcliffe, Salman Rushdie, Colin Firth, and Stephen Fry.
Tom's choice is a poem called Love After Love by Derek Walcott, and according to the extract published in Marie Claire, he has this to say about it:
"I read this poem often. Once a month at least. In the madness and mayhem of modern life, where every man seems committed to an endless search for approval and esteem of his fellows and peers, no matter what the cost, this poem reminds me of a basic truth: that we are, as we are, 'enough.'
"Most of us are motivated deep down by a sense of insufficiency, a need to be better, stronger, faster; to work harder; to be more committed, more kind, more self-sufficient, more successful. We are driven be a sense that we are not, as we are, 'enough.' But this short poem by Derek Walcott is like a declaration of unconditional love. It's like the embrace of an old friend. We are each of us whole, perfectly imperfect, enough."
Love After Love

The time will come
when, with elation,
you will greet yourself arriving
at your own door, in your own mirror,
and each will smile at the other's welcome,
and say, sit here. Eat.
You will love again the stranger who was your self.
Give wine. Give bread. Give back your heart
to itself, to the stranger who has loved you

all your life, whom you ignored
for another, who knows you by heart.
Take down the love letters from the bookshelf,

the photographs, the desperate notes,
peel your own image from the mirror.
Sit. Feast on your life.
Poems That Make Grown Men Cry by Anthony Holden and Ben Holden is available at Amazon.
See more:
Tom Hiddleston: "It's An Ambition Of Mine To Wear Jeans."
Tom Hiddleston Sings His Heart Out as Young Captain Hook
Five British Stars And Five Things They Should Give Up For LentTom Hiddleston: "'Thor' Fans Think I Can Pole Dance"
Read More
Filed Under: