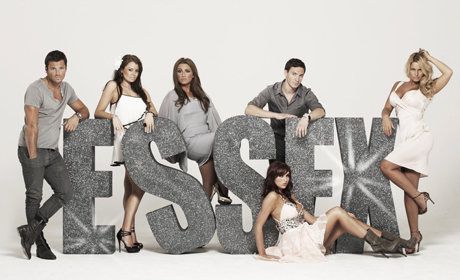 There's a direct correlation between how long you've been here and how in touch you are with things back in Blighty. I've been here over 20 years, am lucky enough to go back at least once a year for an extended period, am probably in regular touch with more Brits than Americans, and follow British news and politics fairly closely. However, I'm well aware that a few British trends have still totally passed me by.
Words and the like
When I left the U.K., the word "pants" referred solely to underwear and was never used to show disapproval of something, A very popular word in the late 1990s and 2000s, people, songs, political strategies, and entire football teams can be "pants." (Point of interest—despite some research on my part, I have yet to find a convincing etymology of this word. World Wide Words is perhaps the closest, suggesting that if something is "pants," it resembles a pile of underpants.) 
Telly
Possibly the area where an expat is most likely to feel at sea. While you can turn on Coronation Street after three years and pretty much pick up where you left off, most of the people doing the ads will be nothing more than shiny, perky Brits to you. Comments such as "I can't believe she's reduced to advertising washing powder" will be lost on you having never seen "her" in her short-lived hey day.
Now, the big names include Ant & Dec, Holly Willoughby, Tamara Ecclestone, One Direction (individually named) and the cast members of TOWIE (The Only Way is Essex), Geordie Shore and Made in Chelsea. (NOTE: you can catch up on the latest episodes of both Corrie and TOWIE on Hulu these days.)
Eating out
Without a doubt, one of the biggest changes in recent decades is in the food available in pubs and restaurants. Back in the day, the word gastro-pub was more often a suggestion of the gastrointestinal problems you could get from a pub meal since most pubs just weren't into serving food.
Now? Oh my. Many are top class and on a par with award-winning restaurants. Similarly the range of food available has widened from just Indian, Italian, French and Chinese to Mexican, Thai, Korean—you name it. A quick trip round the aisles of most big supermarkets is also a pleasant surprise. Along with your Mother's Pride loaf, you'll find a range of breads from around the globe (not literally) and similar varieties in many of the food aisles.
If you haven't eaten out in the U.K. in a while, you won't have seen tableside ordering and payment, which is still a novelty in the U.S. Your server punches your order straight into a hand-held device and transmits it straight to the kitchen. (This is said to cut down on errors and speed up service, but the term speed is all relative here.) More importantly, when it comes to payment, your credit card never leaves your sight as the hand-held device also processes your card details.
Your hometown
If you've been away from "home" for more than a decade, chances are you get a bit discombobulated when you go back. From the gleaming Quayside to the re-directed A1, Tyneside/Newcastle is virtually unrecognizable from when I lived there and many other industrial cities have been similarly gussied up. Getting lost while trying to drive from A to B used to be a foregone conclusion. Thank goodness for GPS—or "sat-nav", as they say over there.
What are the greatest British developments in the past few years that longterm expats may have missed (or thankfully escaped)? Tell us below:
See more:
Six Ways U.S. Supermarkets Differ From British Ones
8 British Inside Jokes Americans Will Never Understand
10 British Smells You'll Miss When You Leave the U.K.
Read More