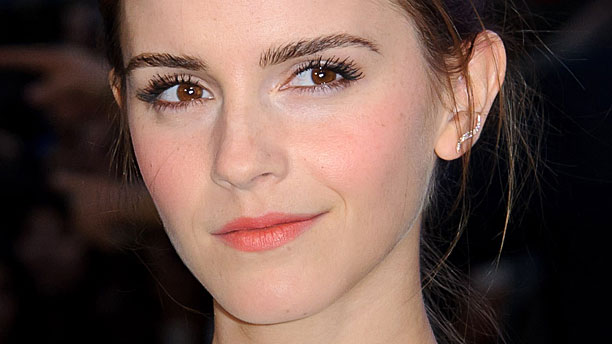 Emma Watson has spent the years since Harry Potter fired his final magic spell putting as much clear water between herself and her goody-goody image as Hermione Granger as is humanly possible (while also studying for her degree, just like Hermione would).
Which means she has left a delightful trail of eye-catching and surprising performances in her wake, and a constantly gasping internet of people reacting with mock shock to every new part, particularly the more racy ones.
Seeing as she's just turned 24, we have a chance to review some of her most shocking moments, in the form of a handy list.
Let's start with the big guns:
Startlingly Sweary (My Week With Marilyn)
Yeah, you heard right. She says "randy little buggers" and EVERYTHING.
Startlingly Crafty (Blue Peter)
Promotional duties take many forms, and here Emma makes an appearance on the long-running BBC children's show Blue Peter to make Christmas cards. Like a vixen.
A Startling Pianist (Harry Potter and the Deathly Hallows)
https://www.youtube.com/watch?v=raMyefIxXJ8
According to IMDB, Emma genuinely plays Beethoven's "Fur Elise" in this clip. And as you can clearly hear, Rupert Grint doesn't. Amazing.
Startlingly Seductive (The Perks of Being a Wallflower)
Kissing boys? ON THE LIPS? Crikey!
And finally:
Startlingly Naughty (The Bling Ring)
Robbing the rich to feed the paparazzi? She's a regular modern day Robin Hood.*
*OK this one genuinely was startling.
See more:
J.K. Rowling Regrets Romantic Storyline in 'Harry Potter' Series
WATCH: Anthony Hopkins and Emma Watson in 'Noah' Trailer
Emma Watson Reunites With 'Wallflower' Director For 'While We're Young'
Emma Watson Set to Play Suicidal Author
Read More
Filed Under: