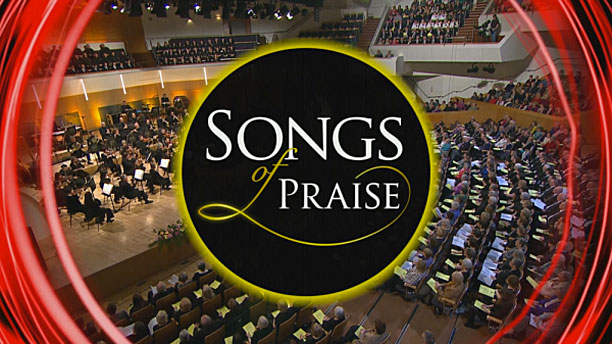 Last year's 50th anniversary of Doctor Who was a wonderful event and a celebration of one of television's most singular shows, a deserved survivor of decades of refining what TV is, what it can do, and what people want from it. But great as it is, Doctor Who is not the only tortoise still plugging away against a infinite battalion of upstart hares.
These five started from even further back:
Panorama
The BBC's investigative current affairs show first began in 1953, a full 10 years before anyone thought of using a police box for anything beyond calling the cops. Originally a news magazine show with features on the arts—giving a panoramic view of life, y'see—it was eventually refocused as a hard news show, presented by such distinguished BBC news journalists as Richard Dimbleby, Robin Day, David Dimbleby (son of Richard), Robert Kee and Jeremy Vine. Since 2010 the show has been presenter-free, preferring to deliver their reports in documentary form.
It's worth noting that a German program of the same name and similar format exists, and even THAT has been going for longer than Doctor Who. It began in 1961.
Songs of Praise
https://www.youtube.com/watch?v=HKK3m9WOYuo
It's a perfectly simple premise for a show, to use television as a way of accessing church worship. And one that has proven to be incredibly resistant to changing tastes in TV. While feature ideas and presenters come and go, the backbone of the thing is simple: the production crew pop along to a decent-sized church or cathedral, fill it with people, and those people sing a bunch of hymns, and the lyrics are put up on screen so people at home can sing along. Not, perhaps, the show that gives Sherlock sleepless nights in the popularity stakes, but one of those mainstay shows that Sunday nights would be very different without.
Coronation Street
It's not all BBC shows, although as independent television (the second channel in UK TV history) has only been around since 1955, that's only eight years in which to get the kind of hit that would last the next 50. Thankfully, scriptwriter and creator Tony Warren found just that hit in 1960 when creating a drama that used the strong female voices he grew up with in working class, post-war Manchester. The British soap opera owes him an enormous debt, because he realized that tragedy and comedy should sit side-by-side, each amplifying the other, and packed his scripts with sharp, witty barbs from unsentimental onlookers. Just like Shakespeare did. (FYI: you can watch new episodes on Hulu.)
University Challenge
Now here's a show that shares some of Doctor Who's luck—good and bad. Originally inspired by the American quiz College Bowl, the starchy student-off between two colleges ran from 1962 until 1987, hosted by the rather lofty Bamber Gasgoine. It then lay fallow for a while, and was resurrected in 1994, hosted by the no-less-lofty but infinitely less patient Jeremy Paxman. It also inspired this romantic comedy, starring James McAvoy, Alice Eve, Benedict Cumberbatch, Mark Gatiss, Dominic Cooper and James Corden:
The Sky At Night
Just as Doctor Who grew out of an increasing fascination with outer space that was fueled by news stories of rockets leaving the outer atmosphere and a planned trip to the moon, The Sky At Night did likewise. The show's genius move was to employ a professorial boffin called Patrick Moore, the very acme of the British eccentric gentleman scientist (and a terrific xylophone player to boot). His excitable commentary on the latest developments in space exploration made him a household name, and he presented the show from April 1957 until his death in January 2013. The Sky At Night can boast the longest run with a single presenter in television history.
See more:
How Tom Hanks Made Benedict Cumberbatch A Star
RIP: Sir Patrick Moore – Hero Of British Scientific Broadcasting
British Soap 'Coronation Street' Gets A New Home
10 TV Shows That Explain British Culture
Read More
Filed Under: