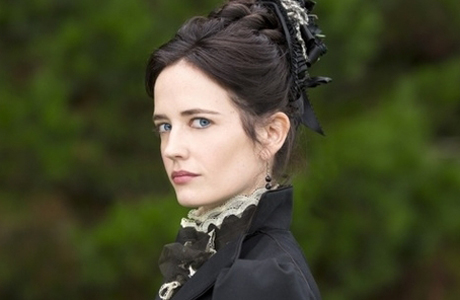 Showtime's Penny Dreadful mashes up classic literary characters like Dorian Gray, Victor Frankenstein, Vanessa Ives with Victorian London.
"There's a reason we're still reading Frankenstein 200 years later. Why Dracula still frightens us. One of the joys of Penny Dreadful is where we come into sync with the classic text and where we deviate," says John Logan (Hugo), show creator and executive producer.
The show stars Timothy Dalton (Sir Malcolm), Eva Green (Vaness Ives), Josh Hartnett (Ethan Chandler), Rory Kinnear (The Creature), Helen McCrory (Madame Kali), Billie Piper (Brona Croft), Harry Treadway (Dr. Victor Frankenstein), Reeve Carney (Dorian Gray) and Danny Sapani (Sembene). Skyfall's Sam Mendes is executive producing.
The below video includes clips from the upcoming season and interviews with Logan, Mendes and some of the cast members:
Penny Dreadful premieres on May 11, 2014 at 10pm Eastern on Showtime.
Is this on your list of shows to watch? 
See More:
Hollywood Succumbs to Frankenstein Fever
A Guide: Who's British on American Fall TV?
Sam Mendes Confirmed to Direct James Bond 24
Read More
Filed Under: