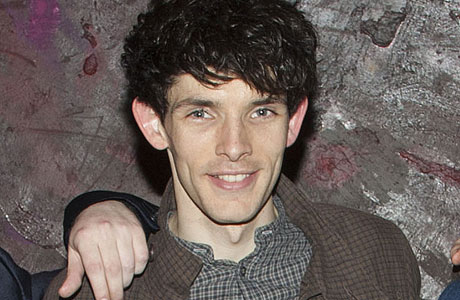 Colin Morgan—star of Merlin, for those of you with short memories—has signed up to appear in three episodes of the second season of the BBC crime drama The Fall.
The series—season one of which is currently available in the U.S. via Netflix—is set in Colin's native Northern Ireland, follows the investigation by DSI Stella Gibson (played by Gillian Anderson) of a serial killer who attacks young, professional women. Colin will be playing DS Tom Anderson, who works very closely with her in the hunt for the killer.
The twist being, we already know that the man they're hunting is Paul Spector, played by Jamie Dornan, who recently received a BAFTA nomination for his unsettling work.
Colin's story arc takes place over the last three episodes of the six-part series, and he's clearly very keen to get started.
In a statement for the press, he said: "I'm delighted to be joining the cast of The Fall for what is going to be an exciting and gripping second series.
"Allan Cubitt has written exceptional material and I feel very privileged to be working with him and the very talented cast."
Here's Netflix's trailer for Season One, in case you missed it:
See more:
Merlin, Q, Bates and Ron Weasley Have Formed A Gang
Five 'Merlin' Stars Who Have Appeared on 'Doctor Who'
WATCH: Colin Morgan Discusses The End of 'Merlin'
Colin Morgan Cast in Magical Role
Read More
Filed Under: