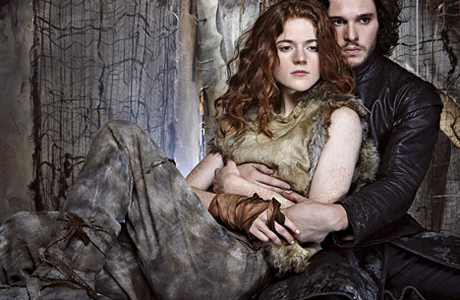 The fourth season of HBO's Brit-filled Game of Thrones makes its return on Sunday, April 6 at 9pm EST. Seeing the show's actors outside of their roles can be a little discombobulating, but if you can't get enough of watching the GoT's British actors in weekly installments, you can check them out in earlier roles available online below:
1. Lena Headey (Cersei Lannister)
Headey plays a gay woman in Imagine Me & You who struggles with her feelings for one of her best friends who is on the verge of getting married … to a man.
Watch Imagine Me & You on Amazon Instant.
2. Kit Harington (Jon Snow)
Harrington goes shirtless in Pompeii, portraying a slave-turned-gladiator.
Watch Pompeii on Amazon Instant (pre-order available).
3. Iain Glen (Ser Jorah Mormont)
Glen takes on the role of Alfred Roberts, Margaret Thatcher's father in The Iron Lady.
Watch The Iron Lady on Amazon.com Instant.
4. Charles Dance (Tywin Lannister)
Dance is part of the "upstairs" crew in the upstairs versus downstairs, murder-mystery Gosford Park. 
Watch Gosford Park on Amazon Instant.
5. Natalie Dormer (Margaery Tyrell)
Dormer gets her Florence Nightingale on as Nurse Gemma in Rush, starring opposite Chris Hemsworth, who plays Formula One race car driver James Hunt.
6. Stephen Dillane (Stannis Baratheon)
Dillane plays a millionaire who loses his fortune and begrudgingly takes on a chip shop.
Watch Papadopoulos & Sons on Amazon.com Instant.
7. Maisie Williams (Arya Stark)
A young couple's son goes missing in The Secret of Crickley Hall. The couple and their daughter, played by Williams, move to a not-so-normal Crickley Hall.
Watch The Secret of Crickley Hall on Amazon Instant.
8. Isaac Hempstead-Wright (Bran Stark)
Hempstead-Wright makes his debut in The Awakening, which revolves around a 1921 boarding school where strange sightings occur.
Watch The Awakening on Netflix.
9. Alfie Allen (Theon Greyjoy)
Allen, Lily Allen's li'l bro, takes on the role of the falsely accused handy man Danny Hardman in the film Atonement.
Watch Atonement on Amazon Instant.
10. Rose Leslie (Ygritte)
Leslie is part of the downstairs crew in Downton Abbey, hoping to make her way out somehow. She appears in the first seven episodes of the series as Gwen Dawson.
Watch Downton Abbey, Season 1 on Amazon Instant.
11. Jerome Flynn (Bronn)
Flynn puts the "mean into the lean" as brutish Sergeant Bennet Drake in BBC America's Ripper Street. He's the right-hand man to Matthew Mcfadyen's Inspector Edmund Reid.
Watch Ripper Street on Netflix.
12. Conleth Hill (Lord Varys)
Dr. Alfred Jones (Ewan McGregor) is pressured into a project by his boss at the fisheries agency, played by Hill, in Salmon Fishing in the Yemen. 
Watch Salmon Fishing in the Yemen on Amazon Instant.
13. Rory McCann ("The Hound"/Sandor Clegane)
McCann pops up at the end of Hot Fuzz, but it's worth the wait.
Watch Hot Fuzz on Amazon Instant.
14. Dame Diana Rigg (Lady Olenna Tyrell)
Rigg, a former Bond girl, stars in the TV series adaptation of Charles Dickens' Bleak House as Lady Honoria Dedlock.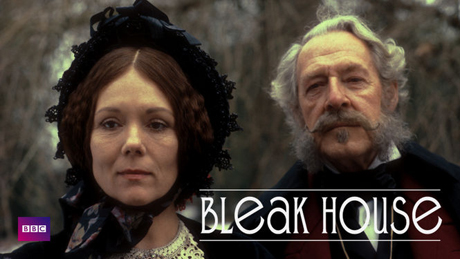 15. Iwan Rheon (Ramsay Snow)
Rheon plays the mild-mannered, but unpredictable, Simon in the supernatural TV show Misfits. He appeared in the first three seasons.
Watch Misfits, Seasons 1-3 on Hulu.
Are you asking yourself, "Where's Emilia Clarke!? Or Sophie Turner?! Even Joffrey (Jack Gleeson) … there's more!!" Some of the actors weren't included on the list because, well, GoT is their first big gig or their earlier work isn't available online just yet.
What's on your playlist? 
See More:
WATCH: 'Game of Thrones' Season Four Trailer
WATCH: Joanna Lumley Act Out 'Game of Thrones'
Brit Binge Watching: If You Like 'Orange is the New Black' …
Read More
Filed Under: