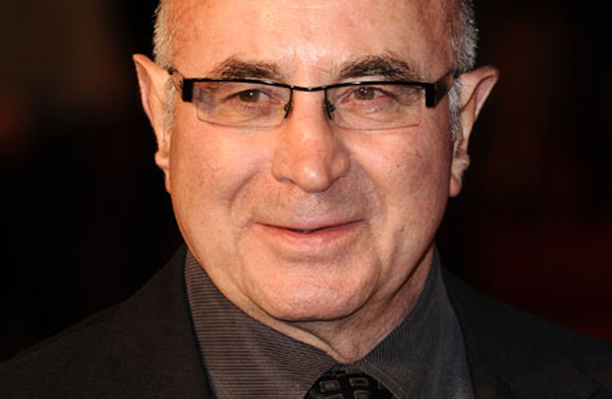 British actor Bob Hoskins, 71, died of pneumonia on April 29 at a London hospital, his family said in a statement released to media.
Hoskins, following a diagnosis of Parkinson's disease, retired from show business in August 2012. His final cinematic turn had come a few months earlier that same year in Snow White and the Huntsman.
The Oscar-nominated star—for his role as an ex-con turned chauffer in 1986's Mona Lisa—was short of stature, standing only 5 ft. 6 in., but long on talent, as he demonstrated with vivid performances in more than 100 films and television shows during his 40-year career.
While he portrayed a broad range of characters and easily alternated between dramas and comedies, the echt-Hoskins role saw him playing tough guys with marshmallow centers.
In addition to his Oscar nomination for Best Actor in Mona Lisa, over the years he earned three Golden Globe nominations (winning for Mona Lisa) and four BAFTA nominations (winning, again for Mona Lisa).
Here's a look at Hoskins in five notable roles:
After winning major raves for his leading turn as a sheet music salesman in the groundbreaking, British TV mini-series Pennies From Heaven in 1978, Hoskins achieved movie stardom with his menacing performance as a gangster in The Long Good Friday in 1980. Here's the trailer:
Hoskins' performance as a newly-released criminal who gets a job driving a call girl (Cathy Tyson) around London in Mona Lisa earned him some of the best reviews of his career and recognition at awards time, plus the chance to act with Michael Caine. You can watch the trailer here.
After Mona Lisa, Hollywood came calling and Hoskins found himself starring in a worldwide hit, Who Framed Roger Rabbit, a movie that innovatively combined live action performances with animation. In this clip, Hoskins' hard-boiled detective battles 'toons alongside Roger Rabbit in a bar fight:
During his long career, Hoskins memorably played several real life historical figures, including Italian dictator Benito Mussolini in the TV movie, Mussolini and I (1985); British political icon Winston Churchill in the TV movie, World War II: When Lions Roared (1994); Panamanian dictator Manuel Noriega in the TV movie, Noriega: God's Favorite (2000); and Russian strongman Nikita Khrushchev in Enemy at the Gates (2001). Here, he portrays longtime FBI director J. Edgar Hoover in Nixon, a controversial 1995 biopic by director Oliver Stone that stars Anthony Hopkins as the disgraced American president:
In one of his final film appearances, Hoskins gave a lovely performance as a plain-speaking union official who encourages Sally Hawkins' factory worker to lead a strike of women workers at a Ford automotive plant near London in Made in Dagenham (2010). You can watch the trailer below:
Finally, as a bonus clip, here's the trailer for Super Mario Bros., a 1993 flop based on a popular video game. Hoskins said in later interviews (including this one with the Guardian) that he considered it by far the worst film he ever made:
What's your favorite role that Bob Hoskins played?
See More: 
Bob Hoskins Dies at 71: Celebrities Tweet Tributes
Bob Hoskins to Retire From Acting After Parkinson's Diagnosis
Read More
Filed Under: