Hartford, Connecticut is the birthplace of the Boys & Girls Club of America. In addition to public service, the state capital was the first city to broadcast FM radio. Almost 400 years old, the city is home to the oldest public art museum, Wadsworth Atheneum; the oldest public park, Bushnell Park; and publisher of the oldest daily newspaper, The Hartford Courant. Speaking of history, The Mark Twain House, where the American author lived from 1874-1891, and penned some of his most famous work, is open to the public.
Let's take a peek at some of the newer additions to the state capital with these 10 British things going on:
1. Olde Burnside Brewing Company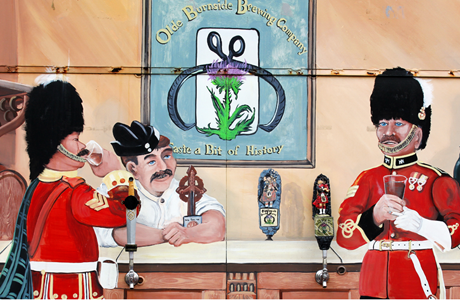 Olde Burnside Brewing Company, located at 780 Tolland St, is an artisan brewery that "hand crafts traditional ales with a Scottish twist." The brewery has its own pure water source on-site and is coupled with their own unique ingredients. You can arrange a brewery tour by going here. Or swing by its annual Burnside Crafts Brewer Festival, which you can purchase tickets in advance here.

2. Breakdancing Shakespeare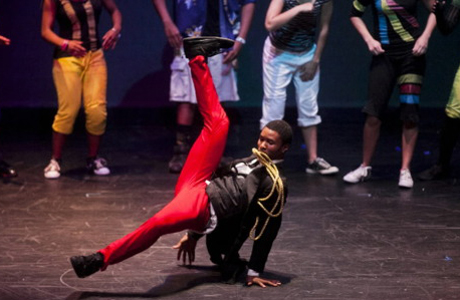 The Breakdancing Shakespeare group performs at Hartford Stage, located at 50 Church Street. The group teamed up with the Greater Hartford Arts Council Neighborhood studios program in 2006, giving 20 teens in the area to take part in a six-week long summer apprenticeship. The summer ends with a performance of a "Shakespearean play with a modern hip-hop twist." You can check out dates and times here.
3. Doctor Who Meetup
This Doctor Who meetup group is fairly young, recently established in March 2014. The group is six members big and growing. The organizer is #NewToWho and looking for other like-minded individuals. Whether you've watched all 50 years of the beloved series or are just catching up, this is the place for you. You can sign up and find out more about upcoming events here.
4. Pipes in the Valley Festival


Pipes in the Valley Festival is an annual event, featuring The Red Hot Chili Pipers. Just to clarify, "Pipers" not "Peppers". In addition to music, you can expect to taste traditional Scottish savory meat pies, witness Highland strongman competitions and, well, ale, of course. The all-day festival takes place at Mortensen Riverfront Plaza, downtown Hartford, from 11am-10:30 pm in the fall. You can check out the upcoming dates here.
5. Tisane Tea & Coffee Bar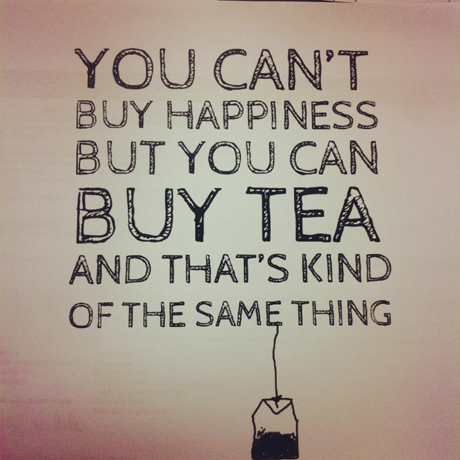 Tisane Euro-Asian Cafe, located at 537 Farmington Ave, specializes in techniques that "cross-pollinate regional classics with Asian spice." While the cuisine isn't particularly British, the cafe offers an outstanding selection of teas. Why can't we make afternoon tea our own? The website offers an entire page of their tea offerings under "Sip," including English Breakfast, Irish Breakfast, Earl Grey and Sunday Blend. Do you have your heart set on one of the pots or strainers? They're for sale!
6. The Half Door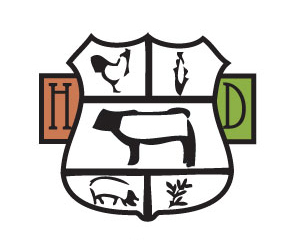 The Half Door, located at 270 Sisson Avenue, is a hybrid of a European beer bar and Irish gastro pub. It offers "The Best Craic in Town," according to its website. In addition to "craic," this home away from home offers comfy food like bangers and mash, Scotch eggs and mussels with Guinness and garlic. The "Beer/Booze" menu is organized by country, offering English exports like Bass, Boddingtons, Empire Burton IPA, Fuller ESB and Newcastle … just to name a handful. You can follow the pub on Twitter here.
7. Middletown Scottish Country Dancers (20 minutes from Hartford)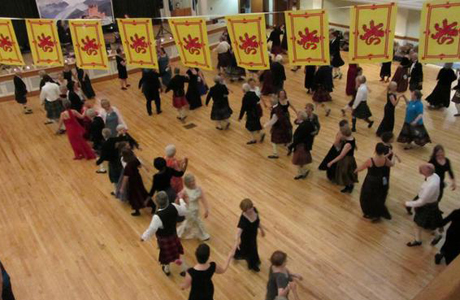 The Middletown Scottish Country Dancers is a social group for people who like to dance to and listen to lively Celtic music. This is not a competitive dance group, but a reason for people to get together and enjoy the Scottish heritage and get their "knees up" in celebration. The group meets every Wednesday for classes to learn new dances and a catch up. The group has 41 meetups to date, and you can check out upcoming events here.
8. Capital Classics Theatre Company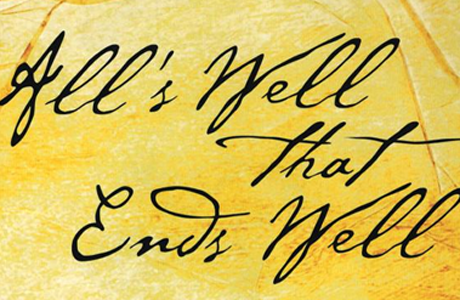 Capital Classics Theatre Company, established in 1991, specializes in professional, classic theater. Its Shakespeare Festival celebrates its 24th season this year, with performances taking place on the University of Saint Joseph's outdoor lawn, located at 1678 Asylum Ave. The 2014 summer season will feature Shakespeare's All's Well That End's Well. You can check out dates and times here.
9. The Wadsworth Atheneum Museum of Art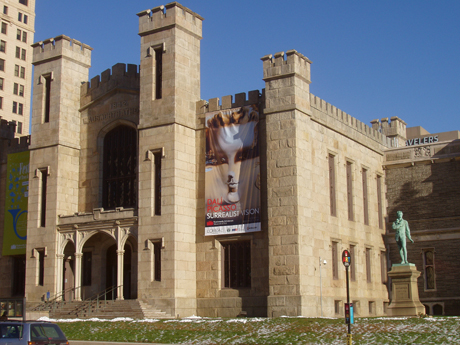 The Wadsworth Atheneum, located at 600 Main Street, is the oldest public art museum in the U.S. The permanent collection includes works from English artists including but not limited to J.M.W. Turner, Wright of Darby, Holman Hunt, and Stanley Spencer.
10. Cricket Hall of Fame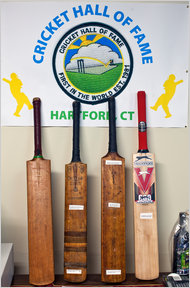 The Cricket Hall of Fame, located at 3000 Main Street, is a non-profit organization dedicated to promoting and developing the game of cricket in the United States. The group meets every Wednesday at 7pm to discuss a timely topics including the induction of local and international cricket heroes. If you have someone in mind who you'd like to nominate, you can do so here.
What's your first stop? 
See More:
10 British Things About U.S. Cities
10 British Things About Your U.S. City
10 British Things About Tampa, FL
Read More
Filed Under: