The Columbia Regional Visitors Center highlights Columbia, South Carolina's most popular attractions including Riverbanks Zoo & Garden, South Carolina State Museum, Saluda Shoals Park and Congaree National Park (just outside of the city). Let's add these 10 British things going on in SC's state capital to the list of must-sees:
1. The British Bulldog Pub
The British Bulldog Pub, located at 1220 Bower Parkway E-10, is owned and run by two friends from Liverpool, England and their American counterpart, who hails from Austin, Texas. The guys opened the Bulldog based on their strong desire "to serve quality ales and spirits, as well as a combination of traditional English food." The menu includes dishes like sausage rolls and bangers and mash.
2. Classic Sports & Car Parts

Classic Sports & Car Parts, based in Columbia, has been around for 30 years and has built a collection of over 800 cars on-site, which are used for parts or restoration projects. The complex is made up of nine warehouses, located on nine acres of land. If you'd like to make a visit to Classic Sports & Car Parts you can call: (803) 754-5363.
3. British Car Club Midlands Centre

Now that you know where to get your car, the next step is to join the local British Car Club. The BCC Midlands Centre is an active club for British car enthusiasts and is open to new members. The group hosts an annual event called Carolina British Classics, which is expected to feature 100 cars from the tri-state area. You can find out about monthly outings here.
4. The St. Andrew's Society of the City of Columbia, SC
The St. Andrew's Society is a charitable social group made up of people of Scottish heritage celebrating the history and spirit of Scotland. The group's newsletter is a nice introduction to the group itself. You can check out their list of events here.
5. Tartan Day South
Columbia's Tartan Day South is four days of culture and sport celebrating the Scottish life. You can expect traditional Scottish music, dance, strongman sports, as well as eats and treats. You can find out about the upcoming Tartan Day here.
6. Laura's Tea Room

Laura's Tea Room is located at 105 N. Palmer Street in Ridgeway, SC (28 minute drive). Laura's offers high tea Tuesday through Saturday from
 11:00 a.m. to 2:00 p.m. The Tea Room is located within the Thomas Company, a beautifully restored mercantile in Historic Ridgeway SC, offering a mix of the "new and old." Reservations are strongly recommended via phone, not email. You can call (803) 337-8594.
7. Columbia Museum of Art

The Columbia Museum of Art, located 1515 Main Street, has a permanent collection featuring English artists including Mary Evelyn De Morgan's Eos, George Romney's Thomas Willoughby and Henry Moore's Square Head.
8. The South Carolina Shakespeare Company
The South Carolina Shakespeare Company puts on classical productions at varying locations including Columbia's Finlay Park Amphitheatre and Saluda Shoals Park. You can check out current and upcoming performances here.
9. South Carolina Amateur Soccer Association

The SCASA is the only South Carolina adult soccer organization that is a recognized member of the United States Amateur Soccer Association (USASA) and the United States Soccer Federation (USSF). The Central League, located in Columbia, has their own Facebook page where you can check out information on registration and upcoming schedules.
10. Columbia Women's Rugby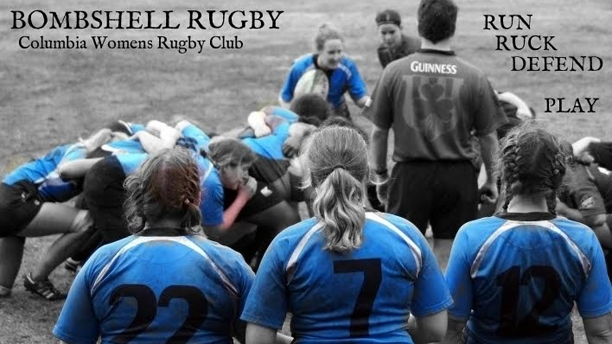 This doesn't need to be said, but rugby isn't just for the boys. Bombshell Rugby is Columbia's women's rugby club. The team competes locally at the Polo Road Park, located at 730 Polo Road. You can check the current and upcoming schedule here. The ladies are currently recruiting new players. Get out there!
What's your fist stop? 
See More:
10 British Things About Portland, Maine
10 British Things About U.S. Cities
10 British Things About Your U.S. City
Read More
Filed Under: