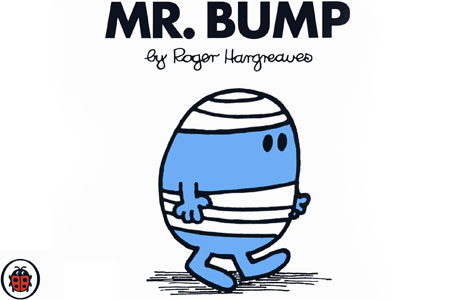 It is International Children's Book Day (April 2), a perfect opportunity to celebrate some of the best of children's literature from all over the world, not least from within our specialist area, the British Isles.
So, here are ten of the best for younger children, the kind of books that light fires in the mind, whether they are read alone or with a grown-up; books that inspire further reading and further exploration, and sometimes provide an imaginary companion for a lifetime.
Here's a similar list for slightly older readers.
A Bear Called Paddington – Michael Bond
This year, the movie adaptation of Paddington Bear will hit the screens, so there's never been a better time to investigate Michael Bond's chaotic tales, starring an indignant and clumsy bear from darkest Peru, who finds a new home in London after arriving at Paddington station.
The Gruffalo – Julia Donaldson and Axel Scheffler
Because if we left this out, this list would lose all sense of authority. The Gruffalo, if you haven't come across it, is the tale of a mouse and a trip across the deep dark wood. Everyone wants to eat the mouse, but he's too clever for them, scaring them off with tales of the terrifying gruffalo. But what happens when the mouse meets an actual gruffalo? You'll just have to read it and find out.
Mr. Bump – Roger Hargreaves
Any of the Mr. Men series will do, but there's something extra special about Mr. Bump, a little blue blob of a man whose body is always encased in bandages because he can't help bumping into things. When reading aloud, parents can emphasize the loud bangs and crashes as he bashes himself silly on all manner of things. And it's an unwritten law of childhood, slapstick KILLS.
The Mousehole Cat – Antonia Barber and Nicola Bayley
Based on the legend of the Cornish cat that soothed a storm with her purring, and allowed Tom the fisherman to deliver fish to a starving village, who promptly bake his entire catch into a stargazy pie.
We're Going On A Bear Hunt – Michael Rosen
Less a narrative, more a long chant with actions. Michael Rosen's book is one of the only ones on this list that can be read without there being an actual book available. If you read it often enough, it will become implanted in your consciousness forever more.
The Wind in the Willows – Kenneth Grahame
It may have been first published in 1908, and depict a world that, even if it were not populated by talking animals, has long vanished, but timid Mole, confident Ratty, wise Badger and silly old Toad are the kind of characters that never age or tarnish.
And the same goes for this next item. Poop poop!
The House at Pooh Corner – AA Milne
Never mind the Disney revisions, or the many spinoffs and retellings. If you want to know why Winnie the Pooh remains such a beloved childhood staple, you need AA Milne's original text, with its circuitous logic, its meandering tone, and the bumbling thoughts of a bear of little brain.
The BFG – Roald Dahl
Here's another book that should be read aloud for everyone to hear. Roald Dahl's tale of evil giants that eat humans—and a relatively titchy one that simply wants to make children have wonderful dreams—is best appreciated when you've got someone to hug for the scary bits.
The Queen's Knickers – Nicholas Allan
It's important to state that this is a book written from the perspective of an inquisitive little girl who just wants to know the answer to one simple question: if the Queen is coming to visit her school, which knickers will she be wearing? Special? At home? Formal? All questions answered here, without any loss of dignity.
I Will Never Not Ever Eat a Tomato – Lauren Child
The first of her hugely successful Charlie and Lola series, this book sets up the dynamic between the infinitely patient older brother and his impish, capricious little sister beautifully.
Now add your personal favorites in the comments below…
See more:
Five British Champions Of Children's Literature
Dame Judi Dench and Dustin Hoffman to Star in Roald Dahl's 'Esio Trot' for BBC
10 Famous Brits Who Were Heroes In World War II
WATCH: First Teaser Trailer For 'Paddington'
Read More
Filed Under: