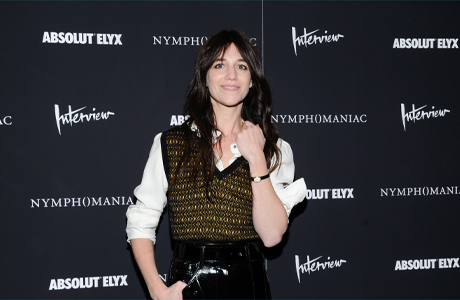 Nymphomaniac, the latest opus from Danish filmmaker Lars von Trier, is packed with brazen displays of sex but the genitalia on display belong to porn stars.
"It's not my vagina—it's someone else's," declares British-born actress Charlotte Gainsbourg, who plays the film's central character, Joe, as an adult. She is a disturbed and driven woman whose sexual liaisons are too numerous to mention.
The young Joe is played by Paris-born, London-based actress Stacy Martin, who also made use of what's referred to as a "porn double."
As Christian Slater, who plays Joe's father, explains, "Lars handled it all in a very professional manner, it's not a porn situation—actors were brought in to do those shots."
Surprisingly Gainsbourg never actually properly met the women who worked as her porn body double. "That was a bit strange, it was a bit like stepping out of the room and the girl stepping in and performing what she had to do. We didn't really talk," she says.
The use of porn doubles in movies raises a host of intriguing questions including the possibility of a double standard. If an actor isn't comfortable performing a sex scene, why is it therefore alright to have those scenes portrayed by a porn star? It's a complicated matter with no easy answers.
But for Charlotte Gainsbourg, who gives a really powerful performance throughout, it was the emotional aspects of the narrative that were the most challenging. "I was scared about putting myself into those troubled places that are much more revealing for me than just being naked," she says.
Nymphomaniac: Vol. 1 hits cinemas on Friday, March 21.
See more:
New Photo Book Celebrates Bag Lady Jane Birkin
Channel 4 Examines 'Pillow Talk' in 'Sex Box' TV Program
Read More
Filed Under: