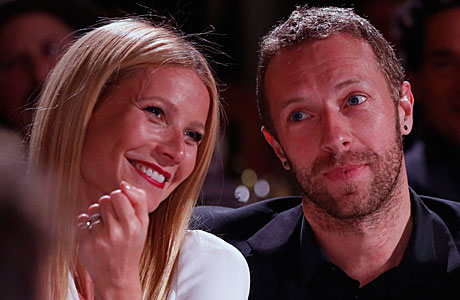 There's been a lot of unnecessary snark on the internet today, as the news filters out that Chris Martin and Gwyneth Paltrow have announced their separation. It's understandable, in a way, a couple who managed the rare trick of appearing both blissfully happy and slightly pious will get people's backs up.
Even the method by which their break-up was announced—via a posting on Gwyneth's Goop website—has irked commentators, as if somehow a press release or an exclusive for Hello! or Newsweek is morally superior.
The post, titled "Conscious Uncoupling" reads as follows:
"It is with hearts full of sadness that we have decided to separate.
"We have been working hard for well over a year, some of it together, some of it separated, to see what might have been possible between us, and we have come to the conclusion that while we love each other very much we will remain separate.
"We are, however, and always will be a family, and in many ways we are closer than we have ever been.
"We are parents first and foremost, to two incredibly wonderful children and we ask for their and our space and privacy to be respected at this difficult time.
"We have always conducted our relationship privately, and we hope that as we consciously uncouple and coparent, we will be able to continue in the same manner.
"Love, Gwyneth & Chris."
You can see right there why everyone's being so grumpy about this. Decent sentiment, relatively free of the usual showbiz divorce cliche ("soulmates," "best friends," and "grown apart" are all noticeable by their absence), slightly over-egging the pudding about being closer than ever, but endearingly honest about matters that none of us has any right to know about. Hateful, isn't it?
And as for using long words like "conscious" and "uncoupling" when everyone wants the usual dreary sentiment about growing apart, we'll that's just pretentious. We don't like it when our stars use psychologically accurate words to describe their feelings, and if we suspect they're doing it to keep us at arm's length (which, again, they have every right to do), we hate that even more.
I mean, what a nerve!
See  more:
Five British Husbands And Their American Wives
Watch Chris Martin Jamming 'Wonderwall' With A Stranger.
How To Stop A Concert Nicely, By Chris Martin (Aged 34)
Geniuses, Chris And Gwyneth Want YOU!
Read More
Filed Under: