We're learning new details each day about the upcoming season of Doctor Who, Peter Capaldi's first as the Doctor. The show's guest-star roster is beginning to take shape, and today (March 13), the series announced that they've cast Keeley Hawes in a guest role in Season Eight. Hawes will play Ms. Delphox, described as a "powerful out-of-this-world character with a dark secret." The Twelfth Doctor (Capaldi) and companion Clara Oswald (Jenna Coleman) will run into the enigmatic Ms. Delphox when they land on a "strange and puzzling planet."
Here's the first snap of Hawes as Ms. Delphox. Sinister-looking, huh? And get your microscopes out for her bejeweled manicure, which is sure to be a hit with cosplayers.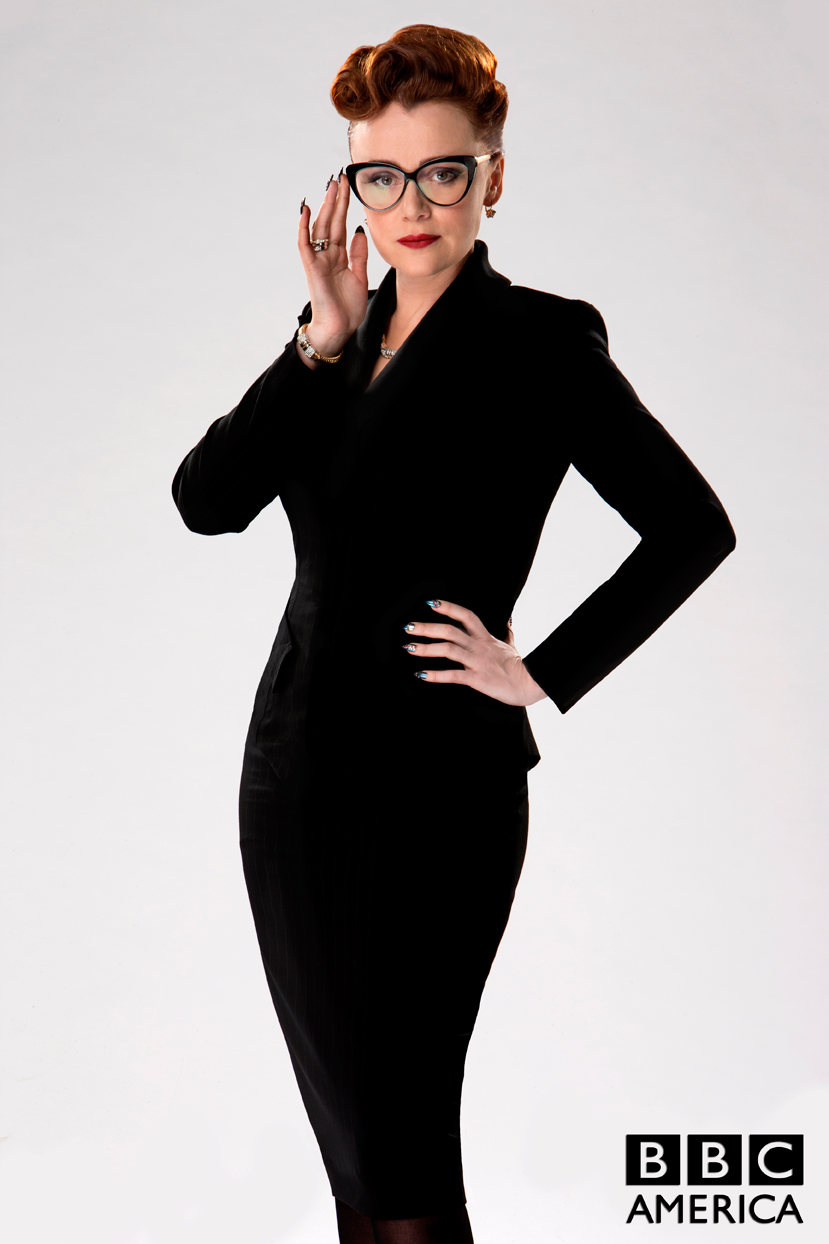 Hawes has been one of the most in-demand actresses in British television in the 21st century: she was an immediate sensation back in 2002, starring in the lusty miniseries Tipping the Velvet and booking the female lead in the spy series MI-5. (It was on MI-5 that she would meet her husband of 10 years, co-star Matthew Macfadyen.) She left MI-5 in 2004, and in 2007, she landed the part of Alex Drake on the '80s-set detective drama Ashes To Ashes, the follow-up to the '70s-set Life On Mars starring John Simm. Hawes later starred in the 2010 Upstairs Downstairs revival and the recent second season of BBC2's popular Line of Duty.
As for her Who role, Hawes says, "I am delighted to join Doctor Who and to be working with this incredible team. Ms Delphox is a great character and someone I've had a lot of fun playing."
Doctor Who lead writer and executive producer Steven Moffat adds: "Anyone watching Jed Mercurio's amazing Line of Duty will know that Keeley Hawes is having one hell of year. And now it's about to get even better as she achieves the greatest villainy yet attempted on Doctor Who: she plays a banker."
Her episode has been written by Steve Thompson, who previously contributed "The Curse of the Black Spot" and "Journey to the Centre of the TARDIS" for new Who and the Sherlock episodes "The Blind Banker," "The Reichenbach Fall," and "The Sign of Three" (alongside Moffat and Mark Gatiss). Douglas Mackinnon will direct.
See more:
The Poetry of 'Doctor Who'
Samuel Anderson Joins 'Doctor Who' Season 8
'Looking' for 'Doctor Who': Russell Tovey, O.T. Fagbenle's Whovian Past
Read More
Filed Under: