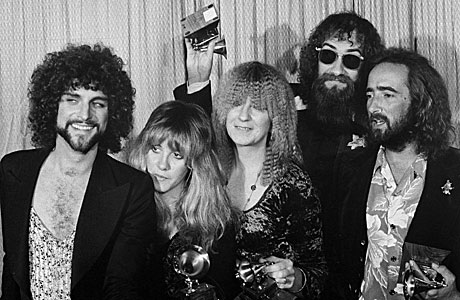 So, the big news in music this week is that Christine McVie has finally rejoined her old group Fleetwood Mac, for a world tour, and possibly for a new album too. This puts the final ingredient back into the eternally unstable stew of the band's lineup. They will now be the band that recorded "Rumours" once more, and not a moment too soon.
So, to celebrate Christine's enormous contribution to one of Britain's best and biggest bands, here are five songs they can now do properly, because a) she wrote them and b) she (mostly) sang them.
"Say You Love Me"
Taken from 1975's "Fleetwood Mac" album, the first to feature Stevie Nicks and Lindsey Buckingham and therefore the first chance to hear the band lead by three equally talented and creative forces. This is a standout, a breezy, summery fun song with just enough vinegar to keep the sweetness from becoming overwhelming.
"You Make Loving Fun"
Another song of simple, happy love that almost entirely belies the heartache that went into writing it. There has been a lot said about the intra-band arguments, affairs and breakups of Fleetwood Mac during the period when they were working on 1977's "Rumours," but to come out with the kind of strong, happy and confident music they did remains one of rock music's most miraculous transformations.
"Everywhere"
One of the standout hits from the band's 1987 album "Tango in the Night," and another one that uses Christine's calm and smoky voice as a foundation from which to build upwards.
"Little Lies"
Also from "Tango in the Night," this is a moodier, ghostlier affair that contrasts Christine's grounded lament with the spectral wail of Stevie Nicks. Not an easy one for Stevie to do solo, is the point.
"Songbird"
Because it entirely belongs to Christine and people are really, really going to want to hear her sing it.
See more:
Six Iconic Instruments That Built British Rock
Five Great Inventive British Guitar Heroes
Five Innovative British Bass Players
Five Great British Drummers
Read More
Filed Under: