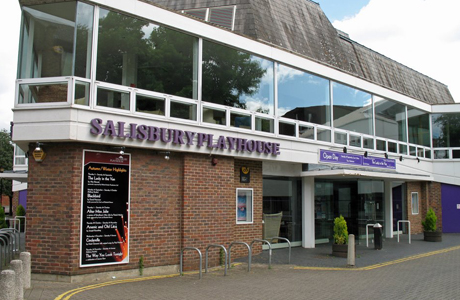 After scoring an international success with his mystery thriller TV series, Broadchurch, writer Chris Chibnall has turned his pen to a stage comedy.
His latest play, his first in a decade, begins performances March 27 at a British regional theater. Called Worst Wedding Ever, Chibnall's new work focuses on a young couple whose low-key wedding plans are commandeered by the bride's mother, who decides the occasion requires an extravaganza. Carolyn Pickles, the actress who played newspaper editor Maggie Radcliffe on Broadchurch, has been cast as the domineering mother.
The play is being mounted at the Salisbury Playhouse, a theater located in Salisbury, Wiltshire. Chibnall chose the theater partly because he has a past association with its artistic director, Gareth Machin, and also because it's not far from his home in Dorset. The close proximity means that Chibnall can pop over to theater for rehearsals in between writing Broadchurch's second season, which is expected to go into production later this spring. (There's no word yet from ITV on when the show's new episodes will air on the network in the U.K.)
In an interview with a local paper, the Salisbury Journal, Chibnall said of the Salisbury Playhouse, "I love the feel of the theater and the way it's connected to the community."
Discussing his planned theatrical foray last November, Chibnall told The Independent, "It's the first play I've written in 10 years and I'm very excited and utterly terrified about it. I wanted to make sure I did something very different and challenging between writing Broadchurch series 1 and 2."
In addition to scribbling away at Broadchurch's second season, Chibnall is serving as executive producer on Gracepoint, the American version of the show. He also wrote the U.S. remake's first episode.
Gracepoint is scheduled to air on Fox next season and will star Doctor Who's David Tennant, who's reprising his original Broadchurch role as a police detective heading up a murder investigation.
Worst Wedding Ever runs through April 19. Tickets cost £13 ($22) and are available online here.
See More:
Is David Tennant Going to Make It Back to 'Broadchurch'?
Longing for More 'Broadchurch'? Here are Extra Scenes
What Americans Can Learn From British-Style Weddings
Read More
Filed Under: