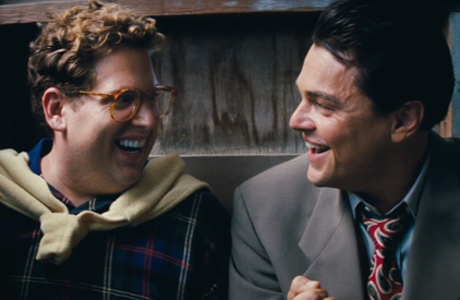 Most of my visitors from the U.K. invariably remark on how "casual" the American dress code appears. (Please note, I'm not talking about people at shopping malls—there are eye-watering specimens on both sides of the Pond.) Perhaps because going out for dinner is just a way of life here and less of an event, few people seem to dress up at all. Obviously if you're eating in the middle of the day, you're not going to go home and change, but I'm always quite surprised at the apparent lack of effort in the evening. Parties at peoples' houses (unless it's a holiday party, perhaps) can be just as casual, even when it's an evening event celebrating something in particular. It's obviously my opinion, but a pair of khaki shorts that you've worn all day, paired with a Lands End-type t-shirt, isn't what I knew as party attire.
Perhaps prompted by the over-casual approach, quite a few invitations these days come with a suggested dress code. Obviously "black tie" means men wear a tux (dinner jacket), and the ladies wear long dresses or cocktail attire. Some events go further and specify whether it's "formal" black tie or "fashion" black tie—where dudes can get away with a black shirt or a different cut of jacket.
"Cocktail" means the men can wear a nice suit, and the ladies don't have to be so formal, although a little bling is expected. "Semi-formal" is pretty much what it says: men in dark suits and ties, ladies in more of a cocktail number. "Jacket, no tie" might sound more casual, but men are expected to wear a "nice" jacket as opposed to denim or leather, with a shirt, as opposed to a t-shirt underneath. Climate has some influence on all of this, and you often find it slightly less formal say, on the West Coast.
Other party or event guidelines might suggest "dressy resort," which would mean pale and slightly preppy looking menswear (linen or seersucker) and ladies in floaty things. "Festive" suggests a winter holiday event where a velvet jacket wouldn't go amiss. You may receive a "Come as you are" invitation to pop along to the neighbor's place for an impromptu BBQ; unless you know the hosts really well, or you're a right old joker, don't actually turn up in your sweaty yoga pants or a terry toweling robe. Wedding attire is dictated by the venue and the preference of the bride and groom. A back yard wedding is probably going to be more casual than one at a posh country mansion, and a beach wedding will require something lighter than a formal city wedding.
Private member clubs, such as city and country clubs, often have fairly strict dress codes—typically no jeans, no tank tops, flip flops or sneakers, with a request that, if you're dining in a formal dining room, men wear a jacket and/or tie. If there's a pool at the club, members and guests are usually asked not to swan around in swimwear away from the pool area.
The world of work also has its dress codes. (If you're interviewing or starting a new job and unsure of this, I strongly suggest a call to HR for advice.) Obviously expected attire for a photographer is going to be different from that of a lawyer or tax accountant, but in general "business attire" means a suit (and tie for the fellas).
"Business casual" is where the confusion starts. Typically, this is khakis or wool trousers for men, shirt (can be a Polo shirt), jacket, but no tie. Women can also wear trousers as long as they're not creased and usually not denim. Many offices are now exclusively "business casual". When full on "casual" is allowed, it may still exclude denim; this is when it's best to check ahead of time. "Streetwear," however, can mean literally anything you like, but is not often office attire.
As I mentioned, it differs with climate and profession. What's it like in your neck of the woods?
Join @MindtheGap_BBCA on Twitter on Wednesday (April 2) at 2 pm ET to discuss differences in dress code and fashion between the U.S. and U.K. Tweet your thoughts and questions to our panel using the hashtag #MindTheChat.
See More:
What Not to Wear in the U.S.
How to Dress Like the Doctor
What to Expect If You're in an American Wedding
Read More
Filed Under: