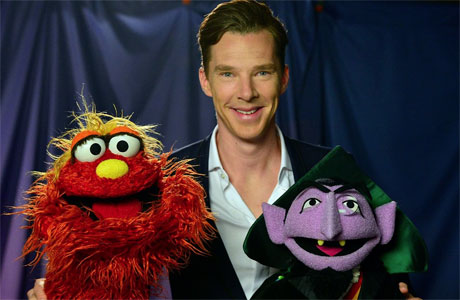 Yesterday, we were all a-flutter at the first picture from Benedict Cumberbatch's appearance on Sesame Street, and today, we have the actual clip.
So, Sherlock fans, settle down and enjoy "The Sign of Four," a thrilling mystery, in which Murry-arty sets a fiendish puzzle, and Benedict solves it, with a little help from Count Von Count.
You won't believe the twist at the end.
Or indeed the absence of same.
See more: 
'Sherlock' Recap: 'His Last Vow'
NTA Awards: Matt's Thanks And Benedict's Shorts
When Sherlock Met Sherlock
The Bizarre Animated Appearances of Mr. Sherlock Holmes
Read More
Filed Under: