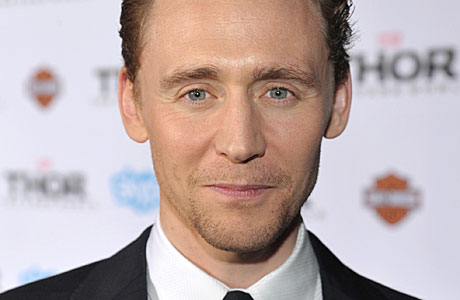 Ben Wheatley's star is already fairly well whooshing skywards, after success with Sightseers, A Field In England and Kill List, and the news that he'll be directing a couple of episodes in the next series of Doctor Who, but this might just the extra boost that allows him to create his own firmament.
He announced this morning that his next movie project is an adaptation of J.G. Ballard's novel High-Rise, starring the hottest British actor in the world right now (and Anglophenia fan favorite), Tom Hiddleston.
It's a satirical tale of urban living, in which the residents of a block of luxury flats descend—Lord of the Flies-style—from cocktails and flirtations into violence and debauchery.
Earlier today, Ben tweeted this, to confirm Tom's involvement:
HIGHRISE. shooting June. Starring Tom Hiddleston! pic.twitter.com/ue66t3rWbT

— mr_wheatley (@mr_wheatley) February 5, 2014
When the project was first announced, last August, Ben revealed a deep love of the original novel, saying: "I love Ballard's work. This project started out with me looking at my bookcase, seeing the book, and thinking: 'that would make a great film'.
"The idea is to be true to Ballard. I was born in 1972, so one of the attractions of the film was that I kind of imagine myself as one of the kids running around on the estate and my parents as the adults."
So basically, he wants Loki to be his dad, is that right?
See more:
WATCH: Who Wants To See Tom Hiddleston Play Thor?
WATCH: British Costume Drama Takes A Psychedelic Turn In 'A Field In England'
WATCH: Tom Hiddleston As Loki As Captain America
Top 10 Best Tom Hiddleston Videos of 2013
Read More
Filed Under: