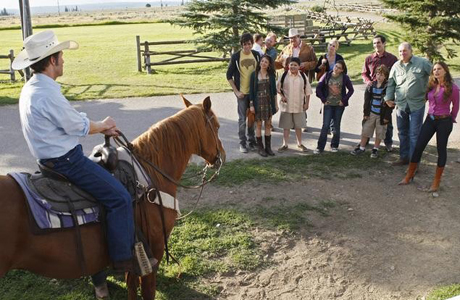 As I've mentioned before, this country is vast. When thinking of vacations, the plethora of choice sometimes leaves me paralyzed with indecision. Should we go hot, cold, beach, desert or big city? And yet, there are even more options when you factor in the themed vacation.
Halls of Fame
There's a Hall of Fame for practically every sport and many interests. Perhaps the most well known are the Baseball, Football and Rock N Roll Halls of Fame, situated in picket-fenced Cooperstown New York, Canton Ohio, and Cleveland, Ohio respectively. A visit to some of the Halls can be incorporated into a longer vacation; the Golf Hall of Fame for example, is near St. Augustine, Florida, itself a place of historical interest. Established in 1565, St. Augustine was "America's first city" and is a beautiful place to visit. A quick search of "halls of fame in the U.S.A." will bring up an extensive list of choices, including (but definitely not limited to) hockey, motorsports, toys, aviation and pop music Halls.
Superheroes
If you or your child is a superhero fan, cruises and theme parks such as Disney and Universal are obvious choices, with Spider-Man, Incredible Hulk and Popeye attractions. The Marvel Experience will also be coming to a town near you in 2014. For a less traditional superhero trip however, consider a Comic-Con convention; the oldest and most well-known is held in San Diego each year, but there are others held around the country. Not all are affiliated with Comic Con, such as the huge C2E2 expo in Chicago. If you're heading to New York City, there's the SuperHero Walking Tour of "the prime hangouts of radioactive latex loving spider heroes" and "vigilante bat heroes". Kids under 12 go free but it also receives rave reviews from teens and adults. In the mid-west you have the Hall of Heroes Superhero Museum in Elkhart, Indiana and Metropolis, the official home of Superman, (yes, it does exist) in Illinois, with a Superman Celebration every June.
Dude-Ranching
Possibly the ultimate American experience, and you don't even have to be a horse-rider to do it. Dude ranches, also known as guest ranches, have been around for decades but have hit the big time in recent years. The Dude Ranchers' Association web site has great information on all types of ranches, allowing you to search by state or by interest. Not only can you ride horses, there's swimming, fishing, games, skeet shooting and a whole lot more!
Mediums and Psychics
Possibly the most mystical place in the U.S. is Sedona, Arizona. The vortexes (or vortices) in the Red Rocks are known for their spiritual energy and the place is awash with healers, psychics and mediums. Meanwhile, down in New Orleans, you'll find psychics and a touch of voodoo. According to the Travel Channel, the best psychics aren't on Bourbon Street and Cari Roy tops the list. Both Sedona and New Orleans offer a whole lot more than just the mystical, with beautiful scenery in both places and masses to do.
Mines
Did you know that the U.S. is the world's third largest gold producer, behind China and Australia? Nevada is currently the leading gold-producing state here but you can find gold mines in twenty-four other states too. Many are open to tourists, like the Mollie Kathleen mine in Cripple Creek, Colorado, where you can go 1,000 feet straight down and see exposed gold veins in the rocks. Arkansas has the Crater of Diamonds State Park where tourists can search for diamonds in the soil and keep whatever they find. Apparently over 100 diamonds are found each year, so you never know. Mining towns like Leadville, Colorado give a fantastic glimpse into old frontier America, while you can tour what are now referred to as ghost towns all over the country.  Bodie State Historic Park is a genuine ghost, gold-mining town, where visitors can walk through the streets, now described as being in "arrested decay."
See more:
9 U.S. Vacation Destinations That Will Remind Brits of Home
5 Very American Ways for Brits to See the U.S.
Traveling DIY Style: Tips for Brits Planning U.S. Holidays
Exploring the Americas: 10 Holiday Spots Outside the U.S.
Read More
Filed Under: