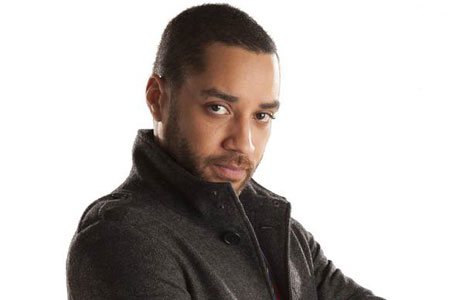 The British soap Emmerdale has bequeathed another lead actor to the cast of Doctor Who, in the shape of Samuel Anderson, who will be playing a new recurring character in Season Eight, alongside fellow Emmerdale alum Jenna Coleman and Peter Capaldi.
Samuel—whom you may also recognize from the movie of The History Boys, or Gavin & Stacey—will be playing Danny Pink, a teacher at Coal Hill School and colleague of Clara Oswald.
Naturally he's delighted to be joining the cast, telling the Doctor Who site: "I was so excited to join Doctor Who, I wanted to jump and click my heels, but I was scared I might not come down before filming started!
"It's a quintessential part of British culture and I can't believe I'm party of it. It's an honor to be able to work alongside Peter Capaldi and Jenna Coleman and I can't wait to show people how my character becomes involved with such a fantastic duo!"
Steven Moffat added: "For the fourth time in Doctor Who history, Coal Hill School is coming to the aid of the TARDIS. In 1963 teachers Ian Chesterton and Barbara Wright accompanied the First Doctor.
"These days it's the turn of Jenna Coleman as Clara Oswald. And very soon now, Sam Anderson as Danny Pink will be entering the world of the Doctor. But how and why? Answers are coming later this year in Peter Capaldi's first series of Doctor Who!"
Here's a bit more of that photo (and another quality overcoat from the Who wardrobe department):
See more:
FIRST LOOK: Peter Capaldi in His 'Doctor Who' Costume
So Who Is Jenna-Louise Coleman, the New 'Doctor Who' Companion?
A Companion To The Doctor's Companions: Clara Oswin Oswald
Read More
Filed Under: