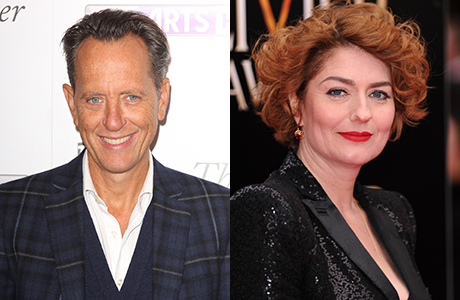 Carnival Films and ITV announced that season five of Downton Abbey will be seeing some new and familiar faces.
Joining the cast for the upcoming season are Richard E. Grant (Doctor Who), Anna Chancellor (Fleming, The Hour) and Rade Sherbedgia (Eyes Wide Shut).
Grant joins the cast as Simon Bricker, a guest of the Granthams who is visiting Downton Abbey. Chancellor will take on the guest role of Lady Ansthruther, and Sherbedgia as Kuragin, a Russian refugee fleeing the revolution after WWI.
Dame Harriet Walter is also returning to reprise the role of Lady Shackerton, along with Peter Egan, who will be bringing back Lord Flintshire.
"We are delighted to welcome these talented actors to the world of Downton," said Gareth Neame, Downton's Executive Producer and Managing Director of Carnival Films. "The characters they play are set to bring yet more excitement and intrigue to the show."
The fourth season of Downton Abbey is currently airing on PBS Sundays at 9 pm.
See more: 
'Downton Abbey's Leading Ladies to Visit the Multiplex
Recap: 'Downton Abbey's Lady Mary Finds Love, or at Least Like, in a Pigpen
WATCH: Ellen Degeneres Shoes on 'Downton Abbey'
Read More
Filed Under: