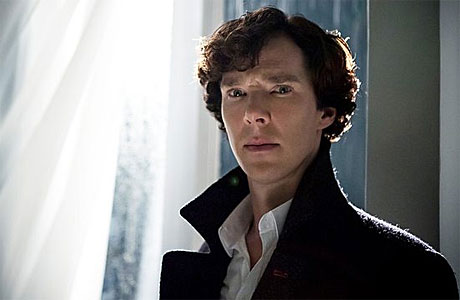 If there is one thing a steady diet of Sherlock Holmes—whether in book, movie or TV form—can teach us, it's that things are not always as they seem. While it would make a certain amount of sense to put a tourist attraction devoted to all things Sherlockian in, say, the Baker Street area of London (towards the lower 200s, to be precise), there are other locations to consider first.
Especially if you want value for money.
The seafaring town of Portsmouth, on the south coast of England, is the place where Sir Arthur Conan Doyle first started stockpiling short stories in 1882. He had nothing much else to do at the time, as he was attempting to set up a medical practise and patients were slow to enroll on his books.
Four years later, his first Sherlock Holmes story—A Study In Scarlet—was published, and slowly public interest in this hawkish detective began to grow.
Now Portsmouth is hoping to claw back some public recognition as the spiritual home of Sherlock Holmes with a £25m (about $42m) theme park near Sir Arthur's old house in Southsea.
Details are sketchy at present, but Steve Pitt of the Portsmouth Cultural Partnership promises "a world-class multimedia experience," with rides, holograms and general interactive stuff using characters from the books and the archive from the city's Arthur Conan Doyle collection, the largest repository for Holmes-related ephemera in the world.
He told the Mail: "'What we are talking about is a world class Sherlock Holmes experience.
"It would be very interactive and high quality. There are so many tie-ins around the legacy of Sherlock Holmes being 'born' in Portsmouth.
"There are 6.9 million people who search for Sherlock Homes and Conan Doyle on Google every month. There is a massive market for this."
I wonder who they'll get to open it…
See more:
Benedict Cumberbatch Discusses His Plans for 'Sherlock'
Who Wants to See 'Sherlock: The Musical'?
Personality Quiz: Which British Villain Are You?
WATCH: Benedict Cumberbatch on 'Sesame Street'
Read More
Filed Under: