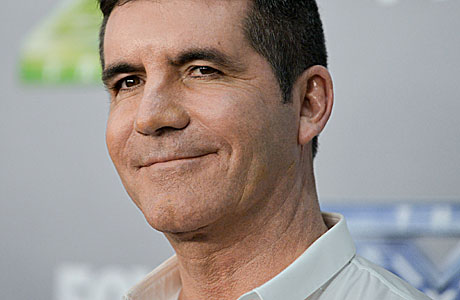 Today, the British press is a-flurry with the news that Simon Cowell is returning to the UK version of The X Factor. This is because it was in Britain that he made his name, the British show is his baby, and he just wanted to come back and ensure the health and vitality of that baby.
This means he won't be taking part in the underachieving American X Factor, and quite by coincidence, Fox have announced that there won't be any more X Factors, because what is The X Factor without Simon Cowell?
I know, I know, it's American Idol, let's not quibble when PR is speaking. There are no defeats in showbiz, only opportunities.
But Simon's withdrawal (tactical or otherwise) does leave a lingering question over the future of American TV talent shows, specifically, have American viewers had enough of the Great British Scold?
A couple of years ago there were loads of them: Gordon Ramsey shouting at bad chefs for putting rat poo in their brisket, Supernanny Jo Frost telling parents why their kids are behaving like monsters, Piers Morgan making friends with everyone he meets, Hugh Laurie being a British scold with an American accent in House, Simon himself, but now where have they all gone?
Well, Supernanny finished in 2011, House went a year later, and Piers now contents himself harassing the NRA from the CNN studios, in Piers Morgan Live. But it's not the same as telling prospective singers that they're dreary, is it?
Gordon, on the other hand, is about to launch a new series of Kitchen Nightmares later this month, but with the demise of Simon and the other British huffpots, it'll be interesting to see how he gets on. Could this be the moment at which America finally decides enough is enough? That if there is judging to be done, it's better done in a supportive and friendly fashion, than by sighing pantomime villains who only stop pretending to be bored when there are contracts to renegotiate.
And if that IS what's happening, how does that square up with the skyrocketing popularity of Sherlock? Because if anyone is a Great British Scold, it's that guy.
See more:
Five Great British Next-Big-Things That Never Were
Simon Cowell Sued For Stealing The X Factor
Five Great American Things The British Improved
Simon Cowell Dismisses Ratings Slump As Gloomy Thinking
Read More
Filed Under: