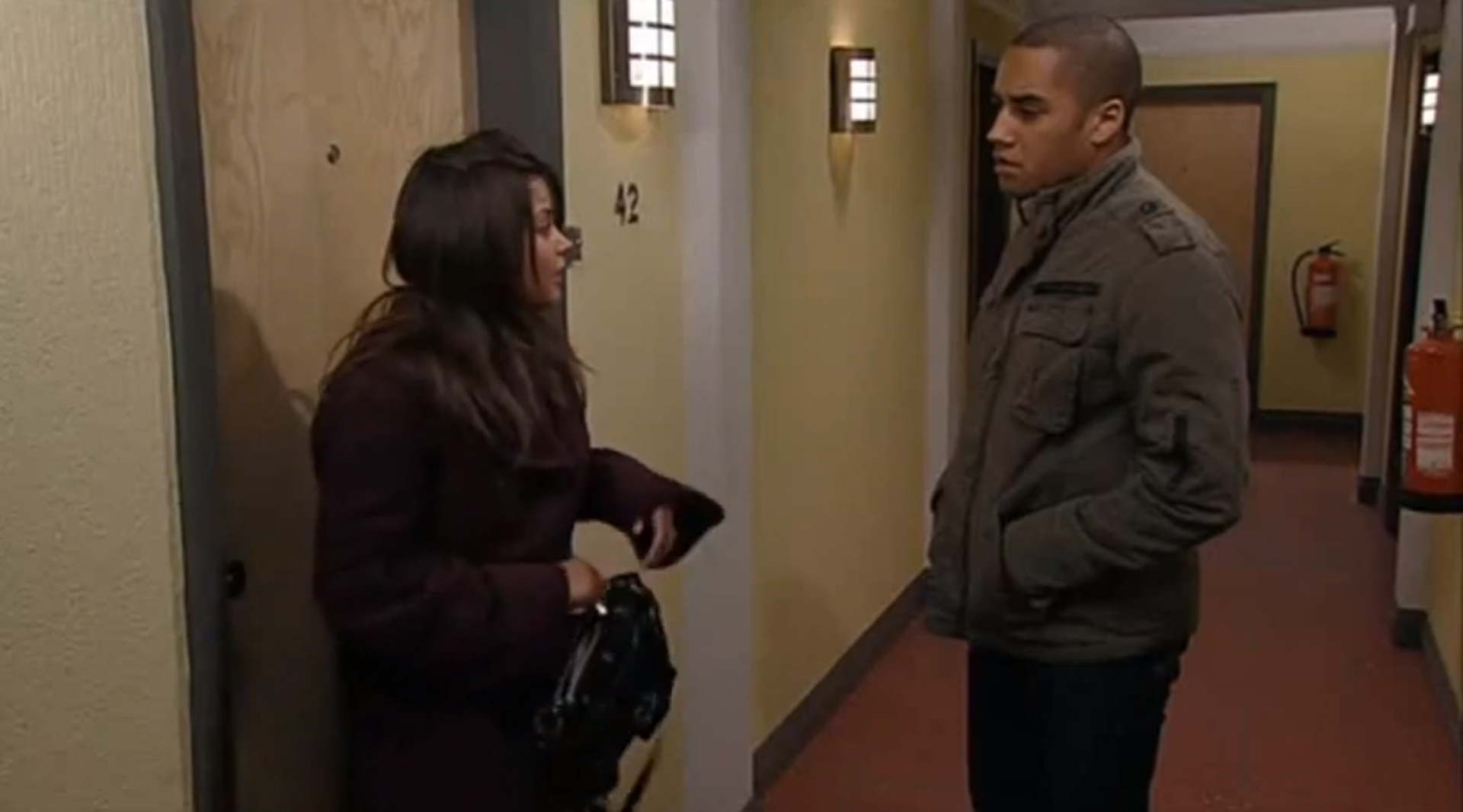 Now that we've all absorbed the news that Samuel Anderson is joining Doctor Who as the teacher Danny Pink, the question of where he came from, and what he's done before becomes paramount.
Actually, Samuel has three very notable productions to his credit: The History Boys, Gavin & Stacey, and the long-running soap Emmerdale, where he starred opposite current Doctor Who star Jenna Coleman.
Samuel's most interesting role, from a Whovian perspective, is his role as policeman Ross Kirk in Emmerdale, especially as his time there coincided with that of Coleman.
And that's not the only scene they had together:
http://youtu.be/onNICWNn-4k?t=2m25s
Especially not after her character Jasmine Thomas kills the corrupt policeman Shane Doyle:
http://youtu.be/NiC7M5B4OMc?t=2m21s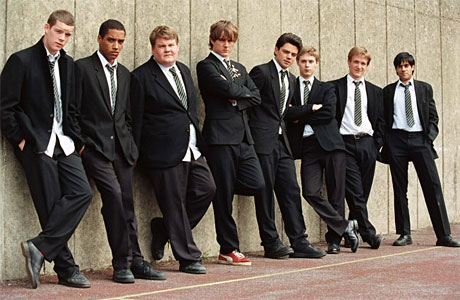 Anderson is also the seventh of the eight History Boys boys to make it into the Whoniverse, after:
Russell Tovey (Alonzo in "Voyage of the Damned" and "The End of Time"),
James Corden (Craig Owens in "The Lodger" and "Closing Time")
Sacha Dhawan (director Waris Hussein in An Adventure in Space and Time)
Samuel Barnett (played Hans Tod in the Big Finish Doctor Who audio story "The Beast of Orlok")
Jamie Parker (Wulfric in the Big Finish audio story "Leviathan" and Major Richter in "The Architects of History")
Andrew Knott (James O'Meara in the Big Finish audio story "1963: Fanfare for the Common Men," and Sean Casey in the Dark Eyes 2 story "The White Room").
Only Dominic Cooper remains un-Whoviated, to date.
Anderson's first TV roles were back in 2004, in the BBC Afternoon Play presentation "Sons, Daughters and Lovers"…
…and the first episode of the suitably spooky Hex, playing an amorous servant:
After a stint in the Channel 4 pop comedy drama Totally Frank, he popped up in the educational short film The Prodigals:
He was also Crowther in The History Boys at the National Theatre, on Broadway, and in the 2006 film version.
Here he is goofing off with Dom Cooper and James Corden.
And here he is reprising his role during last year's celebration of the National Theatre.
He also appeared the 2006 comedy Stuck, as one of a pair of advertising executives gridlocked in a car on their way to an important meeting: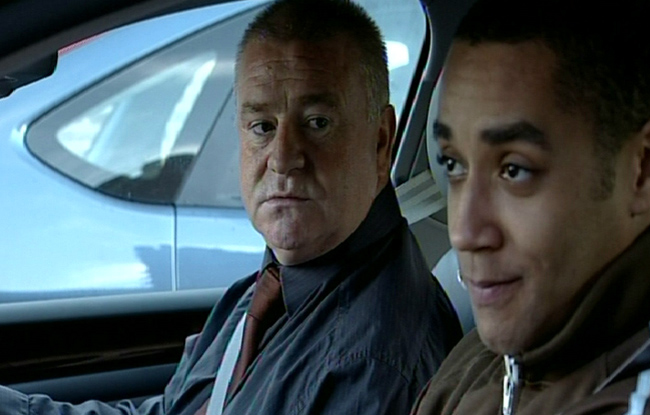 And of course he rejoined his History Boys classmate James Corden (and Russell Tovey) as Fingers in Gavin & Stacey:
In 2012 he popped up in the supernatural series Bedlam:
And the short movie Undefeated, another educational drama, this time about HIV:
Eagle-eyed British fans will have spotted him in last year's Midsomer Murders story "Death and the Divas:"
http://www.youtube.com/watch?v=GK-vxUbqM6E
And here he is offering you a romantic cuppa:
Frankly, who could resist?
See more:
Life Outside The TARDIS: Matt Smith
Life Outside The TARDIS: Elisabeth Sladen
Life Outside the TARDIS: The Classic Companions' Best Roles
Life Outside The TARDIS: Freema Agyeman
Read More
Filed Under: