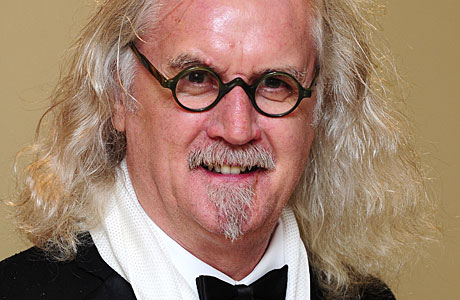 Hold that order of haggis. Actor and comedian Billy Connolly says he will neither vote on the issue of independence for Scotland nor reveal on which side of the issue he comes down.
The 71-year old star of Quartet made his remarks during an interview  with the BBC on Monday (Feb. 17). Asked whether he intended to vote in the forthcoming referendum in Scotland on Sept. 18 on independence, he called it a "morass" into which he preferred not to wade.
The Glasgow-born funnyman said he didn't want to influence anyone's vote and therefore was taking no position. "I think the Scots will come to a good conclusion in the referendum. They'll get what they deserve," he said, somewhat cryptically.
Asked if he'd be voting himself, Connolly answered with a no, saying that he'd be in New Zealand at the time of the referendum. "I love Scotland, all its different faces. That's why this referendum thing is so difficult. It's a morass that I care not to dip my toe into," he said.
In contrast to Connolly, famous names who have endorsed Scottish independence from England include actor Alan Cumming, singer Annie Lennox, rocker Billy Bragg, actor Brian Cox, actor Gerard Butler, actor Peter Mullan, actor Robbie Coltrane, and, of course, Scottish living legend Sean Connery.
Would you vote yes or no on Scottish independence?
See More: 
Billy Connolly Pledges to Work Through His Health Issues
Snapshot: 12 Photos of Glasgow, Scotland
Gallery: The BAFTA Film Awards Red Carpet – Frocks And Fellas
A Tribute To Earl Scruggs: Billy Connolly Plays 'Cripple Creek'
Read More
Filed Under: