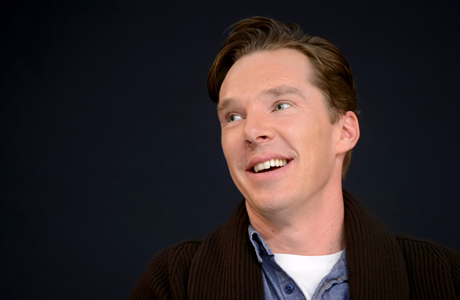 We waited two years for Sherlock to make its return to PBS and now it's come and gone. We're already missing it and people are wondering, what's next?
Benedict Cumberbatch recently talked to USA Today saying, "I'll keep doing it as long as [Sherlock] grows, as long as I feel he's developing and there's stuff we're all being challenged by and that's being loyal to the original stories as well."
Cumberbatch recognizes the fact that he's been getting a ton of roles since the series began, telling the newspaper, "The show has done a lot."
But, he's not one to gush, going on to say, "I won't say it changed my life, because I had a huge break at the same time as this role first came to fruition."
Right about the same time Sherlock came around, Cumberbatch signed up for Tinker Tailor Soldier Spy and War Horse, expanding his film career. Prior to Sherlock he had appeared as the villain in Atonement and lead character in the BBC mini-series The Last Enemy.
Even so, he does sum it up as, "It was sort of the perfect storm of all mediums coming together at the same time, television, film and theatre (Frankenstein), even some radio (Neverwhere)."
Since Sherlock, the roles have been rolling in with him starring in War Horse, Parade's End, The Hobbit, Star Trek Into Darkness, 12 Years a Slave, The Fifth Estate, August: Osage County … whew, that's quite a list to rattle off and there's even more. We just included the doozies.
Cumberbatch isn't tiring and we can look forward to his portrayal of English mathematician Alan Turning, credited for designing early prototypes of the modern computer, in the film The Imitation Game.
The biopic is due out in 2014.
What have you been up to post-Sherlock? 
See More:
Steven Moffat: "We'll Do the Next 'Sherlock' as Quickly as We Can"
Steven Moffat Conducts Interview with Benedict Cumberbatch
Brit Binge: Five Sherlock Holmes Adaptations Available Online
Read More
Filed Under: