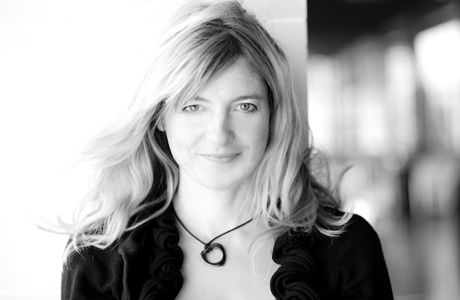 February is the month of roses and chocolate, but for photographer Dawn Bowery, it sees the deadline for her particular passion— a photography book California Dreaming: Real Life Stories of Brits in LA, which is still racing against time. She talks to us about crowd funding, traveling to and from the U.K., and her big mistake at the Chateau Marmont.
Originally from Wadhurst, a small village in East Sussex, Bowery, 46, first came to California in 1996 after she got an offer to work in visual effects at a studio in Santa Barbara, a coastal town she still calls "paradise." A couple of years later she was living in Beverly Hills and working at another studio, and was thinking she could have photography clients on both side of the Atlantic—but it didn't quite work out that way.
"I found that it's better to concentrate on one area," she says, "but after I moved back to England in 2000 I really missed the Californian spirit and vowed to return. I just didn't expect it to take a decade!"
Living in Kingston-Upon-Thames, she worked as a visual effects artist and after taking a one year interior design course at Chelsea College of Art and Design, began editing promos for Sky TV. Looking to be more creative, she took photography trips to Cuba, Morocco, China and back to Arizona in the U.S. One of her fine art pieces from the Morocco trip was accepted into the Royal Academy of Arts Summer Exhibition, and she began to sell fine art prints in 2008.
It was time to turn a hobby into a career, and she came back to Los Angeles in January 2011, moving into a 1922 English Country Cottage in Laurel Canyon, a hilly, tree-filled area of cul-de-sac streets that's known for being the home of many pop and rock stars of the 1960s.
"It's a real sanctuary away from the hustle and bustle of the city, yet I am about ten minutes from the heart of everything," she says. "The best thing is the Laurel Canyon Country store [from The Doors fame], where I visit Lily's Coffee every day. It's a hidden gem, and there's is a real sense of community here, which is quite rare in LA. It also has a British section!"
That decade away and the fact that many Brits come to L.A. to pursue their passions led her to the idea for the book.
"People here in California seem to be more encouraging and supportive of others following their own dreams," she says, "and when I moved back in 2011 I had to start from scratch. I wanted to set up a photography business, and the Brits in LA and BAFTA LA  social events were lifesavers. I made new friends in both groups and being a naturally curious person, I found myself fascinated why my fellow Brits chose to move here. One day I had the idea to combine this with my love of photography to create a coffee table book."
It was now that social media came into play. She posted a listing on the Laurel Canyon and Brits in LA Facebook pages and hoped for a few replies of people wanting to share their story. "Next morning I was inundated with people's life stories!" she says.
Listing the project for crowd funding on IndieGoGo was a nerve-wracking process, but no matter what she was determined to launch in late April during BritWeek. She's also quick to point out that this isn't just another celeb book.
"It's an eclectic mixture of people from different walks of life," she says, "even though it does feature a few well-known people. Getting the first celebrity to agree was the most difficult, but luckily for me Nigel Lythgoe [television producer and judge on So You Think You Can Dance] said yes very early on, and as I photographed more people, the hardest part became saying no! I found that once I explained the project they loved the idea, supported it and wanted to be part of it—and would recommend people too."
Others featured in the book include former Sex Pistols guitarist/radio DJ Steve Jones, Olympic heavyweight boxer Audley Harrison and fashion designer Zandra Rhodes, but there's also a rocket scientist, a scuba-diving drummer and 87 year old Anne Coates, a movie editor who won an Oscar for Laurence of Arabia.
The shoots took Bowery to some unusual locations too. "The best moment was photographing the Atherton Twins, Cirque Du Soleil acrobats, in Malibu State Creek Park," she says. "It was a huge privilege watching them balance right in front of me and to photograph them in action."
Things didn't always go to plan however. "The worst moment was when I was preparing for my shoot with Ioan Gruffudd at the Chateau Marmont and smoke came out of the trigger for my off-camera flash. Luckily I had just enough time to drive to the camera shop and buy a replacement!"
She travels back to the U.K. twice a year for three weeks to "reconnect" and see the family that she misses "more than anything," and like many other expats she misses the countryside, architecture, history—and especially museums. "My favorites are the National Portrait Gallery, the V&A, Somerset House, The Royal Academy of Arts and the British Museum," she says.
She advises people moving to the U.S. to bring several things: a smart phone with Google maps to help you find your way around, a UK-USA plug adaptor, and, if you like tea, some PG Tips to make your first cup. She also says that having some savings for the first few months is essential, as is having your work visa in place. "Be prepared to start from scratch in terms of friends and business," she says. "It's tough to be so many miles from home, so try not to compare your new home to your home in England. They both have very different qualities, so enjoy each place for on its own merits."
As for the future, she's looking to capture some different countries: "I'd like to plan a trip to Laos or Burma and do some more street photography. Also I am excited to have a new natural light studio at home, so I am looking forward to many creative portrait shoots using different textures, fabrics and props."
California Dreaming: Real Life Stories of Brits in LA will be launched during BritWeek in Los Angeles (April 21 to May 4).
See more:
Photos: How Brits in Los Angeles, New York Celebrated the Jubilee
Breaking the States: 10 Things British Musicians Should Know Before Heading to America
What British Actors Should Know Before Moving to Hollywood
Interview: Craig Young, CEO of Brits in LA
Read More
Filed Under: