When you think of an ideal vacation spot, Honolulu, Hawaii comes to mind. The island getaway is filled with treasured landmarks like the Aloha Tower and Diamond Head Mountain. The Hawaiian state flag has the Union Jack on it, so we're not too surprised to find British influences throughout the state capital. Check out these 10 British things going on in Honolulu:
1. Pint + Jigger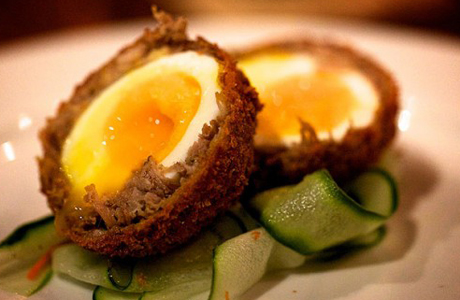 Pint + Jigger, located at 1936 S King St, is a modern public house, offering a variety of tastes with its extensive beer list, which includes Stella Artois and Guinness. The bar is worth stopping in for, but their whiskey list is what will make you stay. You'll never have time to complete a tasting. The food menu is pretty American, but it does offer a Scotch egg as an appetizer. It's a start!
2. Tea at 1024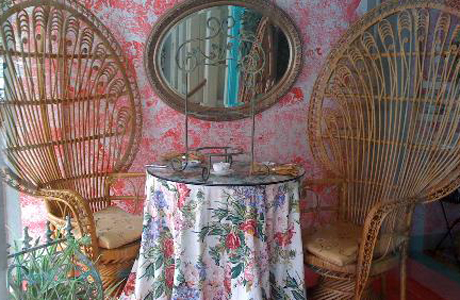 Tea at 1024, located at 1024 Nuuanu Avenue, has been serving tea since 1999. The quaint spot offers a nice mix of island life with the traditional British ways. The restaurant's website promises, "Our warm and charming atmosphere will instantly relax you while our attentive staff spoils you." You can check out the lunch and afternoon tea menu here.
3. Hawaiian Scottish Association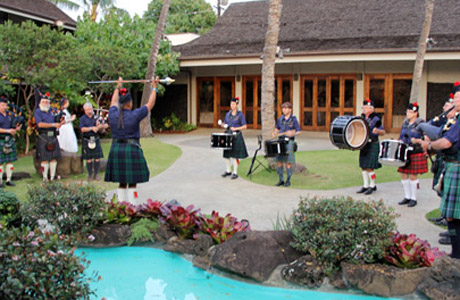 The Hawaiian Scottish Association celebrates all things Scottish with a number of events throughout the year including the annual Highland Games and the Grand Scotch Tour. The members' page offers more information on clans, dance and athletics here.
4. Royal Scottish Dance Society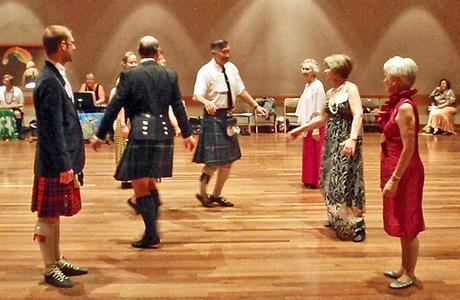 The Hawaiian Branch of the Royal Scottish Dance Society is s a social group made up of friends who share a love and enthusiasm for Scottish Country Dancing (SCD). Weekly classes are on Wednesday evenings at 7:00 pm at the Moili'ili Community Center, located at 2535 S King St. in Honolulu. The RSCDS-Hawaii branch hosts a social event about once a month, which you can find here.
5. Hawaiian Scottish Festival and Highland Games


The 33rd Annual Scottish Festival and Highland Games will take place on April 5 to April 6, 2014 from 9:00am – 5:00pm at the McCoy Pavilion, located at 1360 Ala Moana Blvd in Honolulu. The Games celebrate Scottish culture with music, food and athletics.
6. Hawaii Shakespeare Festival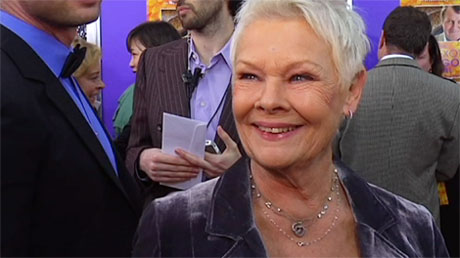 The Hawaii Shakespeare Festival, located at 1159 Nu`uanu Ave, celebrated its 12th season in 2013. With its last season, the festival completed the canon—all 38 plays in 12 years. You can check out the previous seasons here.
7. Hawaii Theatre Center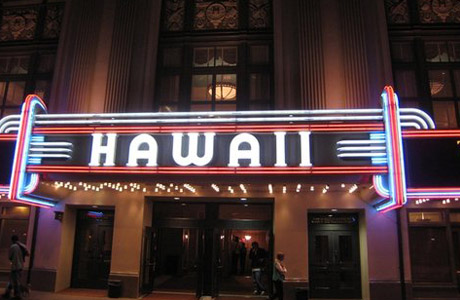 The Hawaii Theatre Center, located at 1130 Bethel Street, will be presenting Shakespeare's Much Ado About Nothing on April 25 and 26, 2014 at 7pm. The tickets range from $2-$7. The story revolves around Benedick who is happy being a singleton. His pals Hero and Claudio are in love with each other and plan to marry. The happy couple conspires together to match up Benedick with his sparring partner Beatrice.
8. Diamond Head Theatre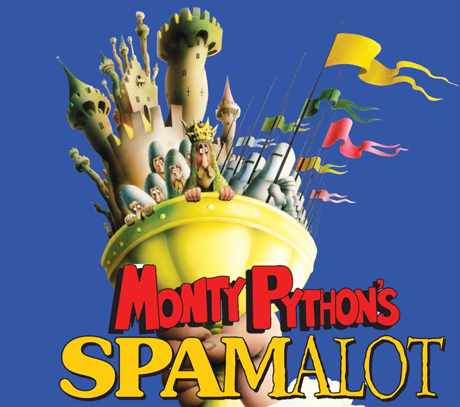 The Diamond Head Theatre, located at 520 Makapuu Ave, will be presenting Monty Python's musical Spamalot from July 18 through August 2, 2014. You can find purchase tickets here. The theatrer provides a brief description: "The show tells the legendary tale of King Arthur and the Knights of the Round Table and the quest for the Holy Grail, and features a bevy of beautiful show girls, not to mention cows and killer rabbits!"
9. Honolulu Museum of Art

The Honolulu Museum of Art, located at 900 S Beretania St., will be hosting an exhibit called Picturing Motherhood from March 20 to October 26, 2014. The exhibit includes artwork by English painter Charles Bartlett.
10. Honolulu Cricket Club


The Honolulu Cricket Club is all about fun, which you can see in the above clip when the team breaks out into the Harlem Shuffle. The club's virtual home has everything you need to know about cricket in Honolulu, including the history of cricket in Hawaii, match results, playing calendar and more. The club's website reads: "In keeping with the Hawaiian spirit of Aloha, we are a social cricket club at heart and always look forward to hosting touring sides as well as welcoming new players into the club.
What's first on your list to visit?
10 British Things About Your U.S. City
10 British Things About San Francisco, CA
Snapshot: 25 Photos of British Seaside Towns
Read More
Filed Under: