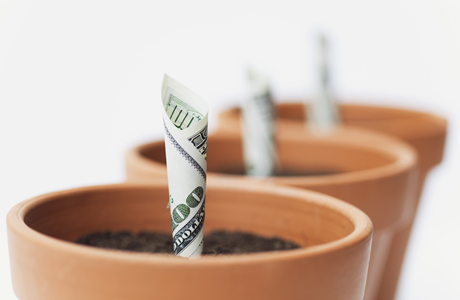 Of the 678,000 British expats living in the United States, many cite work as the reason for their move, and with good reason. Depending on which region of the U.S. you're relocating to, there are a variety of financial benefits for doing so. Here are five to get you started.
1. A British accent can be beneficial in the American job market
Let's not beat around the bush on this one; having a British accent is tantamount to having an extra skill-set on your CV (or resume, as Americans call it). Like it or not, your brogue may in fact set you apart as intelligent, trustworthy and authoritative and give employers the green light to not only hire you, but subsequently promote you further down the line. Now this doesn't give you carte blanche to ignore standard interview etiquette or to contravene company policy, but your accent will certainly not go unnoticed and—as unscrupulous as this may sound—you should use it to your advantage.
2. Better cost of living (outside of major cities)
If you are planning on a move to the likes of New York City or San Francisco, then this part of the list is probably not for you. However, for those of us living in the more inland flyover states, the overall cost of living is typically much lower than back home. To that end, as of January 2014, consumer prices in the U.S. were more than 30 percent lower than those in the U.K., while rent, grocery and restaurant prices were 21.7, 13.78 and 46.55 percent lower respectively. Of course, cost of living varies from city to city, but after using this index, you'll likely find that most places in the U.S. come off favorably against cities in the U.K.
3. Opportunities for innovators
Whatever you might think of the American dream, the United States has certainly shown itself to be a considerably bankable place for one type of person in particular: the innovator. If you have a list of inventions or a wild and unique idea, there aren't many better places to make your plans come to fruition than the United States, which Bloomberg recently listed as the 3rd most innovative nation on the planet. Who knows? You could be the next Steve Jobs.
4. Higher income
According to the OECD Better Life Index, the United States is far and away the leading nation in the world for income, with the average household net adjusted disposable income estimated at $38,000. Compare this to the U.K., where it is roughly $27,000. While the very same index found—not so surprisingly—that there is greater social inequality in the U.S., various U.S. careers nonetheless offer higher salaries than their direct U.K. equivalents, though it should be noted that the reverse is true of minimum wage positions.
5. Exchange rate means £100 birthday gift becomes $160 birthday gift
You might think this one sounds frivolous and typical only of this writer's personal experience, but nothing comes as a nicer birthday surprise, after naively forgetting about the exchange rate, than realizing a £100 gift your parents just wired to you equates to $160 (so long as your parents were generous enough to pay the transfer fee). When you bear in mind number 2 on this list, those extra digits go a pretty long way. Naturally, this simple pleasure does diminish—along with your naivety—over time, but it is nonetheless pleasant while it lasts.
See also:
8 Instances When You Should Play Up Your Britishness in America
7 Ways to Scrimp and Save in the U.S.
8 Reasons to Raise British Children in America
Read More
Filed Under: