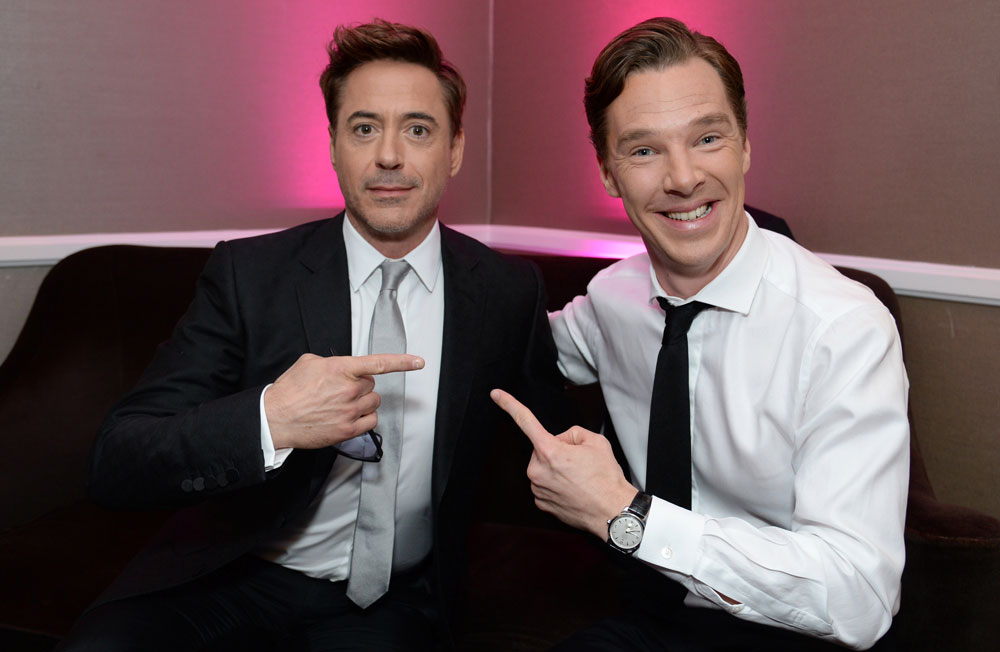 Last night, at the 25th annual Producers Guild of America awards, this strange apparition appeared. Sherlock Holmes (as played by Robert Downey Jr.) met Sherlock Holmes (as played by Benedict Cumberbatch) at the Beverly Hilton Hotel.
And while this was going on, PBS aired "The Empty Hearse," the first episode of Season Three of Benedict's Sherlock (recap here). That is a LOT of deduction in a short space of time.
And there's no sign of it letting up. Today, a spin-off iOS app, inviting fans to become part of Sherlock's Homeless Network, was released in the U.K.
Look, here's a trailer:
Sherlock: The Network allows you to help Holmes and Watson solve new cases, whether by passing on messages, or becoming a spy. Your job is to gather information and help solve one of ten new cases, and yes, there is specially shot new footage of Benedict Cumberbatch, Martin Freeman and the others.*
The app will be released on January 27 in the U.S., and if you want to see more, read the review at Sherlockology.
*But no Robert. That would only confuse things.
See more:
10 Reasons Why Steven Moffat's 'Sherlock' is the Best
Brit Binge Watching: Five Sherlock Holmes Adaptations You Can View Online
Steven Moffat: "We'll Do The Next 'Sherlock' Series As Quickly As We Can"
'Sherlock' Co-Creator Mark Gatiss Interviews Martin Freeman
Read More
Filed Under: