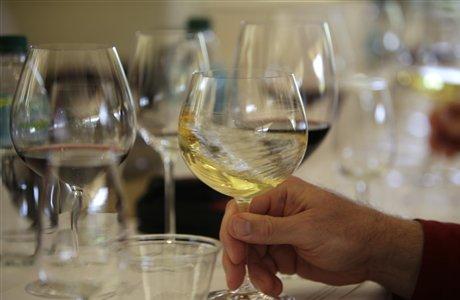 Today, we shall, for the good of all humanity, finally heal a social wound that has vexed some of the finest minds (drunk and sober) ever to cogitate on a conundrum.
This is an issue that goes beyond nationality, beyond issues of borders or culture or any of that stuff.
How do you open a bottle of wine if you have no bottle opener? Do, as we used to when I was younger, more foolish and far prettier than I am now, find a spoon or screwdriver and jam the cork further in, until, with a fountainous squirt, the seal is broken, but the cork remains trapped? Or do you effect some kind of smashing maneuver and straing the broken glass out with your teeth?
Note: if you do do that, don't do that.
Well, help is at hand, thanks to MirabeauWine, who have released this video, showing you a safe way to get at your wine without risking gums or soft furnishings: 
WATCH: 'Game of Thrones' Rewired As 'Medieval Land Fun-Time World'
BBC's 'Newsnight' Interviews The Actual Cookie Monster
Game Of Thrones: Massive Dragon Skull Found On Dorset Beach
Leeds Is Invaded By Curious Blue Phone Boxes Read More
Filed Under: