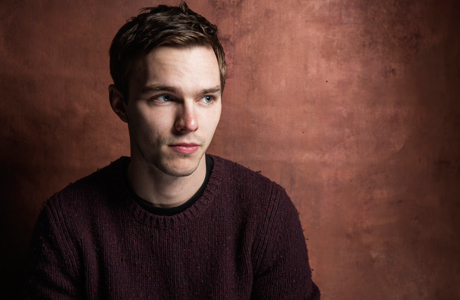 British actor and former Skins star Nicholas Hoult made the rounds at Sundance to promote Young Ones, in which he co-stars opposite Elle Fanning, Michael Shannon and Kodi Smit Mc-Phee. It's a western directed by Jake Paltrow set in a future where water has become a scarce resource. Hoult plays boyfriend to Elle Fanning's character. "He's quite manipulative and he's very driven to get what he wants," says Hoult.
The actor's role in the 2013 zombie romance Warm Bodies was very popular among young audiences, earning him several awards. "I loved that character and it got received well," says Holt. The actor hasn't ruled out the possibility of a sequel. Watch what he says on that matter in the clip below:
See also:
WATCH: Nicholas Hoult in 'Jack the Giant Slayer' Trailer
'Skins': Where Are They Now?
Read More
Filed Under: