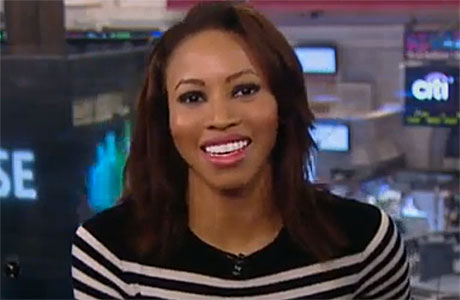 There's no getting around the fact that awards ceremonies in the arts are inherently silly. They don't really mean what they appear to mean, all anyone wants to talk about is the dresses, and the recipients are not empirically better at their jobs than the other people on the shortlist, or the longlist, or (with some exceptions) most of the other people that do the same sort of thing…
…and yet there is nothing quite like an awards ceremony, particularly the big ones, for firing up appreciation and debate about a piece of art, and making your family proud. Be it a film, a TV show, a song or a painting, if you put a trophy down next to it, people (and their families) act like their lives have been validated not by the fact that they did an astonishing thing, but that other people have noticed. It's a very emotional moment.
So, when the news came in of Chiwetel Ejiofor's Best Actor nomination for his stunning performance in 12 Years A Slave, how else would his sister, CNN newshound Zain Asher, react when asked about it live on air?
"This is a day my family has been hoping and waiting for for such a long time," she said.
"Chiwetel – he's been acting since he's 13 years old and – oh my god! I told myself I wasn't going to cry! I do feel so emotional now."
Here's the whole thing:
And then, later on, the follow-up interview, in which she expressed regret that their late father would not be there to see him attend the ceremony:
Lord knows what will happen if he actually wins…
See more:
WATCH: Chiwetel Ejiofor on the Brutality in '12 Years a Slave'
Oscar Nominations: 'Hustle,' 'Gravity' Edge Out '12 Years a Slave'
'12 Years A Slave' Wins People's Choice At Toronto Film Festival
Are Chiwetel Ejiofor, Colin Salmon Who-Worthy?
Read More
Filed Under: