By now, we've all seen Benedict Cumberbatch and Michael Fassbender cutting a rug, shoulder-shimmying, and putting their backs into it at the Golden Globes after-party hosted by Fox. If you have not witnessed this epic moment that shook Tumblr to its very foundations, feast your eyes on this. (By the way, our spies inform us that they were gettin' down to Notorious B.I.G.'s "Mo Money Mo Problems.")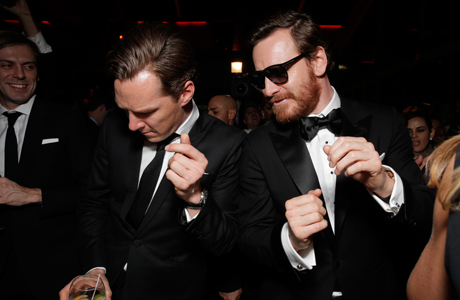 Yes, it's already become a meme, with Benny and Fassy photo-bombing various British locales. (See the Radio Times for more.)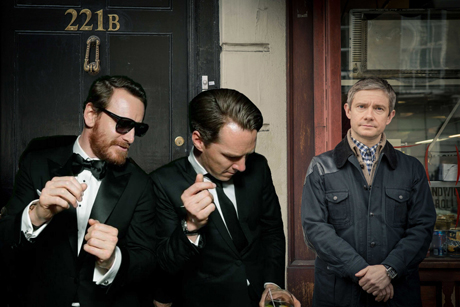 And if you want to completely blow your mind into smithereens, just add in their 12 Years a Slave co-star Chiwetel Ejiofor. Our screens are melting from all of the handsomeness on display. (P. Diddy is super-jealous right now.)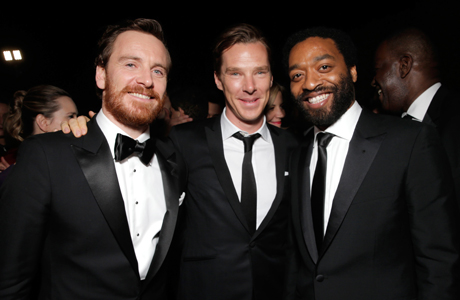 Here's Benny sharing a laugh with his 12 Years director Steve McQueen: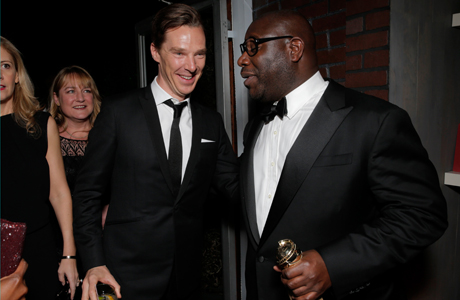 And check out Fassbender palling around with Wolf of Wall Street star Jonah Hill.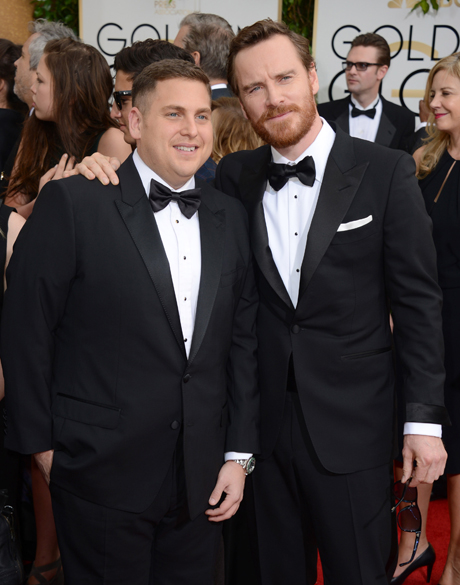 Here's a photo from Saturday's BAFTA Los Angeles Tea Party (January 10). Auditioning for 007, Mr. Cumberbatch?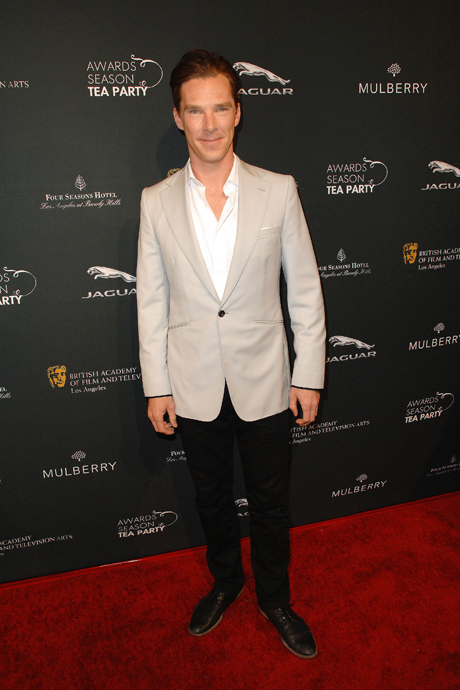 His motorbike is waiting outside. Fassbender giving up a bit of rocker chic at the BAFTA LA tea party.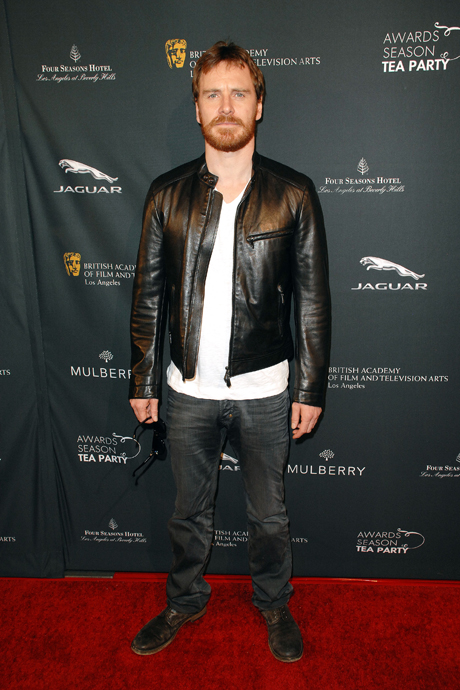 Fassbender chatting with his longtime collaborator McQueen (who also directed him in Hunger and Shame):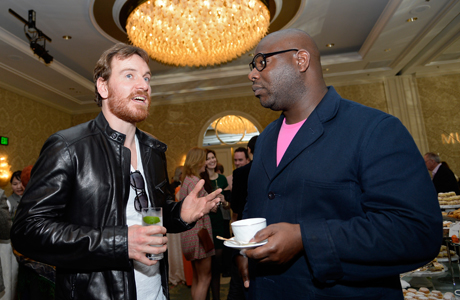 What's your favorite Cumberbatch or Fassbender moment of this past weekend? Tell us below:
See more:
QUIZ: Which 'Sherlock' Character Are You?
'12 Years a Slave,' 'American Hustle' Rule Golden Globes
The Sky's The Limit: 'Gravity' Leads 2014 BAFTA Nominations
Read More
Filed Under: