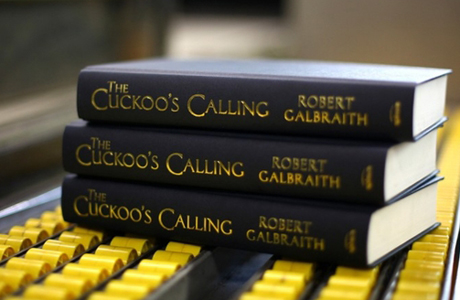 The lawyer who done J.K. Rowling wrong is going to pay for it.
Chris Gossage, a London solicitor whose firm repped the Harry Potter author, is the fellow who revealed to a friend of his wife last summer that Rowling was really the author of The Cuckoo's Calling. Rowling had published the mystery novel last spring under a pseudonym, Robert Galbraith.
The best friend, Judith Callegari, then tweeted the information to a reporter at The Sunday Times of London, who broke the story about the true identity of Cuckoo's author last July.
The book, which until then had had lagging sales, became an instant bestseller.
Rowling, however, was furious. She took legal action, though she later accepted an apology from Gossage's firm, Russells Solicitors. The firm also picked up her legal tab and made a hefty donation to a charity she selected, the Soldiers' Charity.
Now, according to Reuters and other sources, Gossage has received a written scolding from the Solicitors Regulation Authority, a watchdog group that defines its mission as "to protect the public by insuring that solicitors meet high standards." Gossage apparently failed to meet those standards.
In a ruling published at the end of last month, the SRA officially rebuked Gossage and ordered him to pay a £1000 ($1,641) fine for passing along confidential information about a client.
Rowling had no comment at this latest ruling, according to a representative.
Do you think the fine matched the misdeed?
See More: 
J.K. Rowling Explains this Whole "Robert Galbraith" Thing
J.K. Rowling and the Novel of Hidden Authors
And with a Puff of Smoke, J.K. Rowling is Back in the Magic Business
Read More
Filed Under: