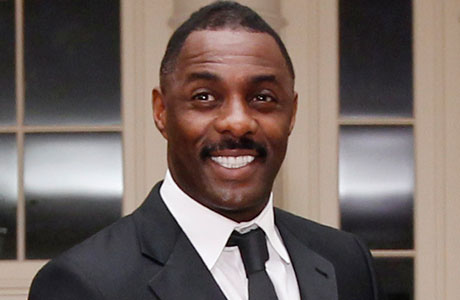 Sometimes you just get the sense that TV hosts, particularly morning TV hosts that have been presented with a big star, just want to ask all the questions, even the ones that have already been answered, just to see the expected answer trotted out one more time.
That's the certainly the impression given when the ITV show Daybreak had Idris Elba on their couch this morning to talk about his year, his career, and his starring role and Golden Globe nominations for Mandela: Long Walk To Freedom.
Despite having quite a lot of things to talk about, the question about whether he would take on the role of James Bond—a role that is occupied by Daniel Craig for the next two movies in the franchise, let's not forget—was trotted out once again.
Now, he may sign up when the time comes and he may not (although the speculation clearly doesn't thrill him and the offer is clearly not on the table yet), but one quick way to get Idris Elba's goat is to refer to the fact that, if he agreed to do it, he would become the first black actor to play Bond.
He replied: "I've always detested the phrase 'Black Bond,' I just don't understand it.
"We don't say 'White Bond', we just say 'Bond' so it suddenly becomes a black man and he's a 'Black Bond,' so I hate that phrase and it's a rumour that's gotten out of control basically, but that's all it is.
"There's no truth in it whatsoever."
And of course, we're only repeating this in the vain hope that future TV interviewers will perhaps find something else to talk about for a bit.
See more:
Idris Elba Makes His Mark in Toronto
10 Idris Elba Side Jobs You May Not Know About
The Script For The 'Luther' Movie Is Finished
Idris Elba to Play Lead Role in Adaptation of 'Beasts of No Nation'
Read More
Filed Under: