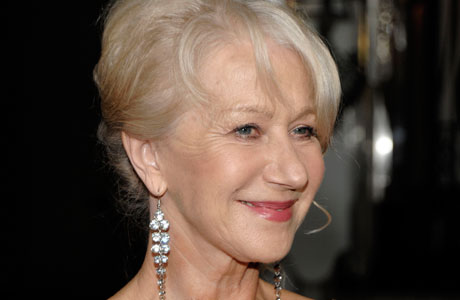 Now that we're deep into awards season, these sort of lifetime achievement backpats are coming thick and fast, but you'd have to be a curmudgeon of some standing to begrudge Dame Helen Mirren her moment. Especially as she'd more than likely deck you if you tried.
So, at the British Academy Film Awards, which take place in the Royal Opera House in London on February 16, Dame Helen will be awarded a BAFTA Fellowship in recognition of her years of sterling service to the cause of preteding to be people you are not.
And what a career it has been! Early successes in Age of Consent and O Lucky Man! were consolidated by historical epics Excalibur and The Madness of King George, while playing the hard-bitten TV detective Jane Tennison in the Prime Suspect series. There have been comedies (Calendar Girls, Monsters University), dramas (Gosford Park, The Debt), action romps and thrillers (Red, The Long Good Friday) and she remains the only actress to have played Queen Elizabeth I and Queen Elizabeth II on screen.
It was her 2006 portrayal of the reigning British monarch in The Queen that won her an Academy Award, a Golden Globe and a BAFTA, coming a year after Elizabeth I won a BAFTA, two SAG awards, three Golden Globes and nine Emmys.
And even her appearance opposite Russell Brand in the ill-advised remake of Arthur has done little to tarnish her glittering reputation. Possibly because of moments of toughnuttery like this:
Hats off to you, ma'am!
See more:
Helen Mirren's Advice For Young Actors: "Don't Be Up Your Own Bum"
Brit Binge Watching: Five Detective Dramas You Can View Online
Dame Helen Mirren's Play Breaks Cinema Records
Dame Helen Mirren Is The Queen Of Awards!
Read More
Filed Under: