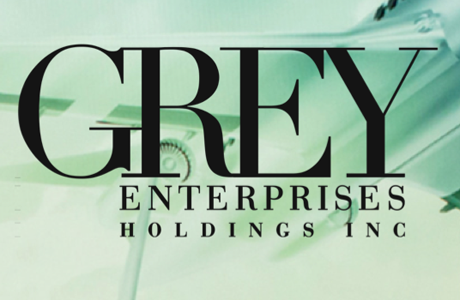 Well, this just gives us an uneasy feeling. We're afraid to ask what the job description would entail.
Universal Pictures has set up a website for Grey Enterprises Holdings Inc., which is run by Christian Grey. Yes, that Christian Grey from E.L. James' Fifty Shades of Grey.
The site includes an "About" section which reads:
Grey Enterprises Holdings is a world leader in communication technologies, sustainable energy and intelligent systems development. Through its mergers and acquisitions arm it has built a shipping, logistics and commodities network that spans the globe. GEH works with developing nations to pioneer radical innovations in agriculture and strengthen indigenous economies.
Grey Enterprises Holdings – we invest in humanity.
That sounds like a lot of fancy talk without actually telling us what they do. But, if you're interested, there is an application form where you can submit your details.
Here is the call-to-action:
The brief application asks for the basics:
Upon closer inspection, this appears to be strictly promotional and not an actual job listing. You may have figured that out early on but we thought we'd play along for a bit. In other words, there is no job. If you do apply, you'll land yourself on a mailing list leading up to the 2015 release of 50 Shades of Grey. We just imagine people applying and checking their email throughout the day hoping to set up an interview. We repeat, there is no internship, this is just for sh*ts and giggles.
We give the 50 Shades marketing team some credit for kicking it up a notch. The recently released character photo and poster have been a little lackluster. "A for effort" with the creation of the company website and job posting, even if it is a little misleading.
Would you want to work for Christian Grey?
First Look: 'Fifty Shades of Grey' Movie Poster
Jamie Dornan and Dakota Johnson in 'Fifty Shades of Grey' Photo
Sam Taylor-Johnson Confirmed to Direct 'Fifty Shades of Grey'
Five Sexy Book Adaptations We'd Like To See Before 'Fifty Shades Of Grey'

Read More
Filed Under: