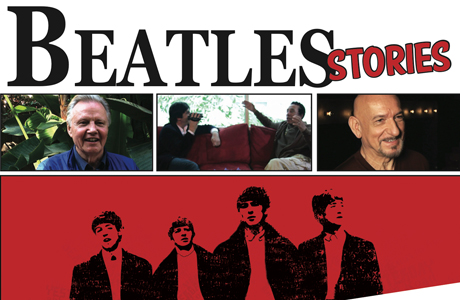 We trust you've already taken the Which Beatle are You Quiz, right? If not, you still can here. With that said, you now know which Beatle you are, and you can watch yourself (in a way) in these Beatles films streaming online:
1. Beatles Stories
Seth Swirsky, songwriter-turned-filmmaker, grew up in the 1960s and he was in lurve with The Beatles on first sight. He looked up to them, idolized them and as he grew up, he wanted to know more. You'd think we'd seen and heard all there is to know about the lads with all of the mania and media coverage but in 2004 Swirsky hit the road looking for folks, famous and not, who had run-ins with the fab four and documented their stories.
Watch Beatles Stories on Hulu.com.
2. Nowhere Boy 
Aaron Taylor-Johnson (Anna Karenina) portrays a young John Lennon before The Beatles, before he was famous, when he lived with his aunt Mimi (Kristin Scott Thomas) and struggled to understand his mother (Anne-Marie Duff) who abandoned him. We see the start of Lennon's introduction to music and his budding friendship with a super young Paul McCartney (Thomas Brodie Sangster).
3. Beatles: The Journey
Through archived footage and first-person interviews, we get to watch the boys as they rise to fame and ultimately take flight on solo careers.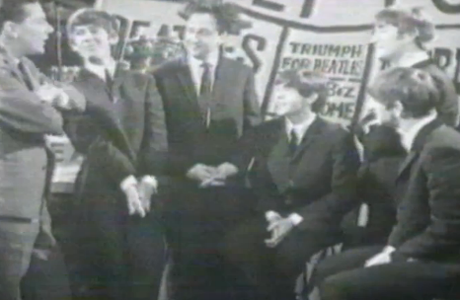 Watch Beatles: The Journey on Hulu.com.
4. Help!
The lads conquered the music scene and test their acting skills in this scripted film. The guys play themselves in a campy way as they avoid pitfalls, trying to save a maiden in distress. It's definitely goofy, but the boys deserve to let their hair down after a hard day's night.
5. Lennon Naked
Christopher Eccleston (Doctor Who) talks, walks and looks the part of John Lennon later in life in this made-for-TV movie. We meet up with Lennon as he experiences the loss of his friend and manager Brian Epstein, the break up with his first wife and meeting Yoko Ono. We witness the transition from musician to icon with Eccleston's performance being so convincing that we almost forget he's not Lennon.

What's on your playlist?
See More:
Snapshot: 11 Photos of The Beatles' First Visit to the U.S. 
WATCH: A Brand-New Beatles Video
More (New) Old Beatles Material to be Released
Read More
Filed Under: