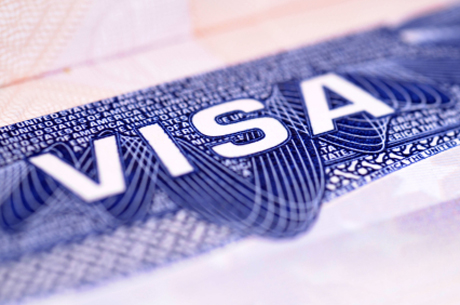 As Ruth Margolis previously pointed out in her article on the matter, there are numerous reasons a Brit might choose to migrate from one side of the Pond to the other. But whether it is to marry that special American or to simply seize a job opportunity, there is one thing that all British expatriates will have to encounter: the visa process.
Prior to a potential move, many Brits assume that the visa process is something of a formality, that little more is required than the completion of one or two forms. It doesn't occur to some that there is, for instance, a considerable cost attached to the application, or that rigorous proof of work and residency eligibility is required. With that in mind, here are 5 things you might not know about the visa process.
1. Cost of application
When applying for a visa, many Brits are surprised to discover that not only are they required to pay a filing fee, but that this fee is upward of $1,000. Indeed, form I-485, which is an application to register permanent residence, carries a fee to the tune of $1,070 (including an $85 biometric fee). Moreover, the application to apply for U.S. citizenship, which permanent residents can do after three or five years of residency (depending on circumstance), is currently $680 (once more, this includes the $85 biometric fee).
2. Extent of the paperwork
If you are the sort of person who derives enjoyment from sorting through paperwork, then the visa application process certainly gives you value for money. Not only do you have to fill out the necessary application forms, but you may also be required to submit various affidavits, phone bills, photos, birthday cards and—in the case of those seeking to gain residency through marriage—anything else that proves the legitimacy of said marriage. On top of this, you may be required to undergo a medical examination, as well as biometric thumb scanning. Information on the requirements of each form can be found here.
3. The long wait for approval
The processing time for your application does depend on the type of application you are submitting. However, from experience, I can tell you that my application for residency (through marriage) was accepted after approximately nine months. Typically, though, U.S. Citizenship and Immigration Services (USCIS) does strive to process such applications within six months of the receipt date. For more information on processing times, go here.
4. Becoming a resident does not enable you to vote
There is a widely held misconception that carrying a green card (the informal name for your permanent resident ID card) allows you the right to vote in U.S. elections. While there are exceptions at local and state level (be sure to check voting requirements before heading to the ballot), permanent residents are forbidden by law to vote in elections that require voters to be a U.S. citizen. In short, if you have not acquired U.S. citizenship, you are ineligible to vote at senatorial, gubernatorial and presidential elections, as well as most other elections across the land.
5. You must have your green card on you at all times
This is not just a suggestion; it is the law. Once your application for permanent residency is approved, you are required to carry your green card with you at all times, in the event that you need to prove—to an officer of the law—that your alien registration is valid. Failure to do so could result in a $100 fine and/or the possibility of 30 days imprisonment for each offense.
Have you been through the visa process?
See More:
So, You're on a Spouse Visa: Things to Know
Six (Legal) Ways to Earn Money in the U.S. Without a Work Visa
How to Get a U.S. Green Card: 10 Things to Know
Read More
Filed Under: