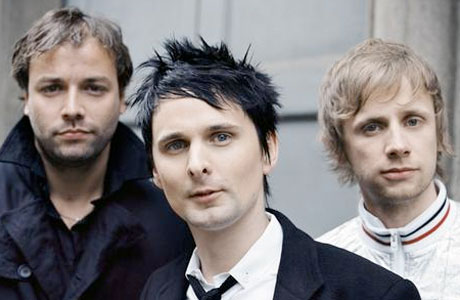 The John Barry arrangement of Monty Norman's "James Bond Theme" casts a very long shadow over popular culture. It's not just there in the 23 songs that have been picked to represent each Bond movie as it comes out, it's there whenever you get a string section slowly rising up to a minor-sixth, to ramp up the tension. It's there whenever a delicately plucked wobbly guitar plays a dramatic melody, and its there whenever singers strike an impossibly serious note, amid musical explosions.
So, here are 10 songs that had all the ingredients for a good Bond theme song, but didn't quite make the swooshy credit sequence:
Amy Winehouse – "You Know I'm No Good" (2007)
The theme song to a movie called The Spy Who Loved Me, But As Always I Went And Spoiled Everything With My Floozy Ways And Inability To Resist Temptation (And It's Definitely My Fault, Despite Him Being A Womanizer Of The First Degree, Now I Come To Think About It).
The Last Shadow Puppets – "My Mistakes Were Made For You" (2008)
Listen to the vibraphone in those verses, after the first time Alex Turner sings the title. They almost go into that classic John Barry rising Bond motif. And now that the dominant color palate for Bond movies is that slightly sun-bleached, slightly shadowy '60s tan and silver of the Sean Connery Bonds, why not use a song cut from a similar cloth?
Depeche Mode – "Stripped" (1986)
Hey, if Garbage can do a pervy, mechanistic Bond theme, the Mode could have done one too. This would only work for the flinty-eyed, coldly charming Timothy Dalton Bond, however.
Muse – "Supremacy" (2013)
Because the movies already used "Kashmir" by Led Zeppelin for the Godzilla film. And because Muse would have gotten away with the Skyfall job too, if it hadn't have been for that meddling Adele.
Portishead – All Mine (1997)
This is the song they should use for the final film of the franchise, where they throw in all the maddest ideas they ever had: James Bond is killed by an virus he caught from a rabid cat, while being locked in a disused well for a month by a hulking great brute of a psychopath, who has curiously tiny hands. There is no sex in this Bond movie. Only infection and death. Second thoughts, let's not use this one.
Space – "The Female of the Species" (1996)
Only three things stop this song—which clearly fancies its chances—from quite cutting the mustard: 1) it's the wrong tempo for a Bond theme, being too fast to be emotionally devastating and too slow to raise the pulse, 2) it's a little lightweight for modern tastes, and 3) Tommy Scott sings the hookline as if the lyrics go "the female of the species is more deadlier than the male," a breach of grammar Bond would find it hard to forgive.
Florence + the Machine – "Breaking Down" (2011)
Because it sounds like what would happen if you took the honeyed and confident "Nobody Does It Better" (Carly Simon's astonishingly sexy theme song from The Spy Who Loved Me) and locked it in a damp shed for a year, fed only on coffee and peppermints. Which is sort of the tone of your modern Bond movies, right?
Radiohead – "My Iron Lung" (1994)
Another theme from Bond's darker years, you can just imagine those liquifying titles dripping across the screen as that scabrous and sharp refrain plays out. By this time Bond will have had a bellyful of MI5, and will spend most of the film looking at brochures selling beach-side bars in Hawaii, and being sarcastic to anyone that asks him to go out and save the world.
Pulp – "I Spy" (1995)
Come on, this is the best idea anyone has ever had about anything ever. And what was the Bond theme that year? "Goldeneye" by Tina Turner? Not bad, but does it hint at class warfare? Does it reference the dreamy imaginings of a young lad "skilfully avoiding the dog turd outside the corner shop"? It does not.
My Life Story – "12 Reasons Why I Love Her" (1996)
I can't even listen to this without jumping on my desk and pretending my pen is a laserguntorch with an inflatable car inside. I can barely write about it without resorting to ALL CAPS LOCK ALL THE TIME. It's a song about being besotted with a girl, but delivered with an impossibly ostentatious, dramatic flourish. It's all in the pounding timpanis, and those twirlybird strings.
Note: My Life Story's lead singer is called Jake Shillingford. An almost perfect Bond name.
Which song would you add to this list? Tell us below: 
And don't forget Fleming: The Man Who Would Be Bond starts on BBC AMERICA at 10/9c on Wednesday January 19.
See more:
10 Famous Brits Who Were Heroes In World War II
Eleven Fictional Characters Who Could Totally Be Time Lords
James Bond's Submarine Car Forgotten in Storage, Sold at Auction
WARNING: Daniel Craig Wants To Bring 'Irony' Back To Bond
James Bond Makes His Return in Book Form
Read More
Filed Under: