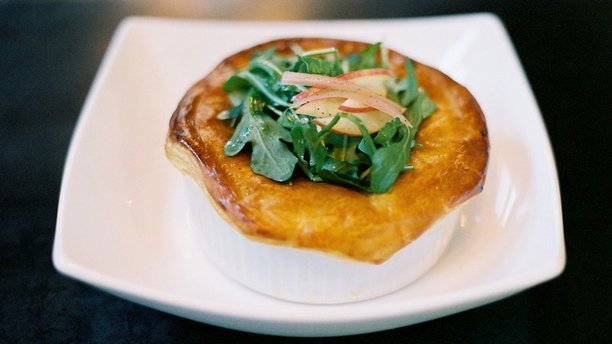 You need not book a flight to the U.K. for a real British experience, Americans! From restaurants and pubs that serve authentic English fare to Doctor Who fan groups, your nearest bit of Britain may be right around the corner. And we're keeping you informed with our "10 British Things about YOUR City" feature. Every Thursday, we highlight a new U.S. city, letting you in on each town's greatest Blighty secrets. Check out the list below for the cities covered so far—and let us know in the comments which city we should cover next!
Alabama
Birmingham, AL
Arizona
Phoenix, AZ
Tucson, AZ
Arkansas
Little Rock, AR
California
Fresno, CA
Los Angeles, CA
Orange County, CA
Sacramento, CA
San Diego, CA
San Francisco, CA
10 Places to Do Tea in Los Angeles County
Colorado
Boulder, CO
Denver, CO
Connecticut
Hartford, CT
District of Columbia
Washington, DC
Florida
Miami, FL
Orlando, FL
Tampa, FL
Georgia
Atlanta, GA
Savannah, GA

Hawaii
Honolulu, HI
Idaho
Boise, ID
Illinois
Chicago, IL
Indiana
Indianapolis, IN
Iowa
Iowa City, IA
Des Moines, IA
Kansas
Wichita, KS
Kentucky
Louisville, KY
Louisiana
New Orleans, LA
Maine
Portland, Maine
Maryland
Baltimore, MD
Massachusetts
Boston, MA
Michigan
Detroit, MI
Minnesota
Minneapolis, MN
Mississippi
Jackson, MS
Missouri
Kansas City, MO
St. Louis, MO
Nebraska
Omaha, NE
Nevada
Las Vegas, NV
New Hampshire
Manchester, NH
New York
Buffalo, NY
New York, NY
10 Places to Do Tea in NYC
10 British Pubs in NYC
New Jersey
Bergen County, NJ
Hudson County, NJ
New Mexico
Albuquerque, NM
North Carolina
Raleigh, NC
North Dakota
Fargo, ND
Ohio
Cincinnati, OH
Cleveland, OH
Columbus, OH
Oklahoma 
Oklahoma City, OK
Oregon
Portland, OR
Pennsylvania
Philadelphia, PA
Pittsburgh, PA
Rhode Island 
Providence, Rhode Island 
South Carolina
Columbia, SC
South Dakota
Sioux Falls, SD 
Tennessee
Memphis, TN
Nashville, TN
Texas
Austin, TX
Dallas, TX
Houston, TX
San Antonio, TX
Utah
Salt Lake City, UT
Vermont
Burlington, VT
Virginia
Alexandria, VA
Richmond, VA
Virginia Beach, VA
Washington
Seattle, WA
Spokane, WA
West Virginia
Charleston, WV
Wisconsin
Madison, WI 
Milwaukee, WI
What's going in your city or town?!
Read More
Filed Under: